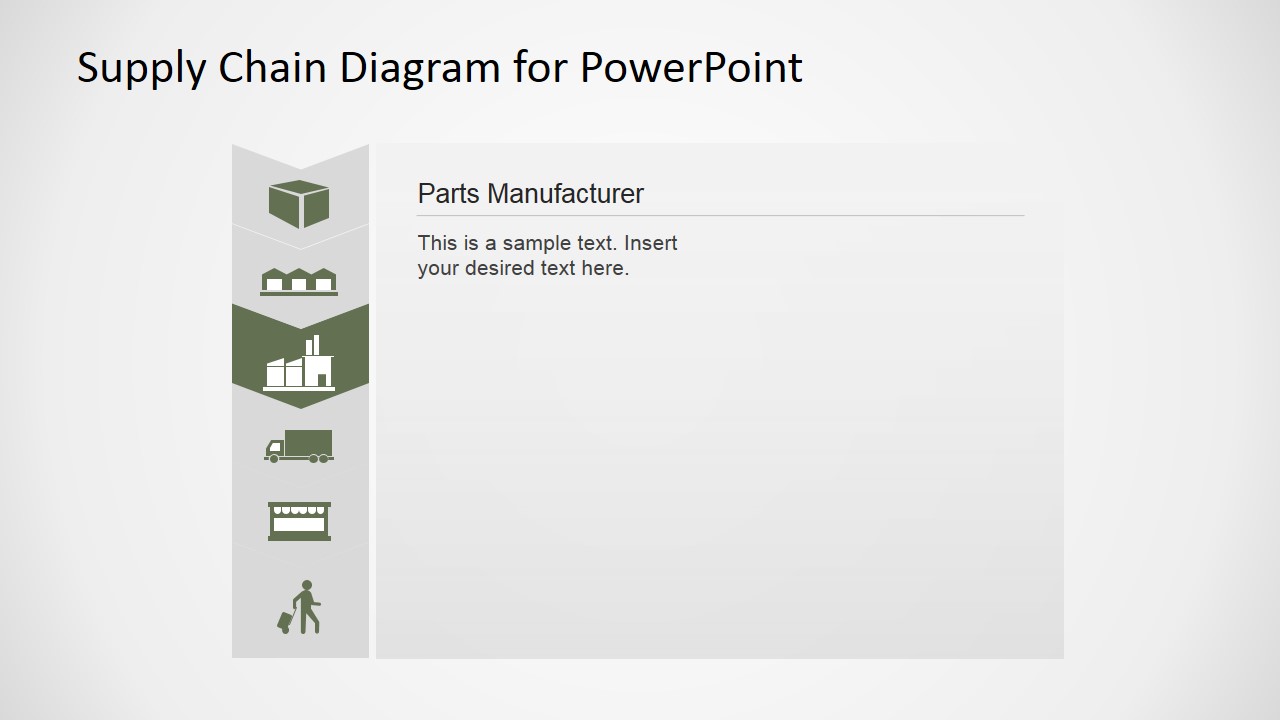 This slide highlights the corresponding PowerPoint Icon which is Factory. It denotes that your raw materials are now being processed as the components of your product. This slide allows you to discuss the process involved as well as the guidelines and options for it. Among all the stages of a supply chain, this has the most activity. This is the part where the product is created or assembled. The company or organization that is most involved in this stage is the one that has the most interest in the efficacy of a product's supply chain. The majority of the tasks in the operations management are focused in this phase. In most cases however, this process is the most flexible and has the least of expenses in the business. Another important activity of this stage is the inventory of finished products or goods.
Most manufacturing businesses favor outsourcing for product parts. This is especially practical if the parts it is not directly essential in its creation. Examples of this are boxes, plastic coverings or packages, cans and other packing materials.
On the other hand, bigger companies who are capable of investing in more infrastructures and machines produce their own product parts.
Impress your audience describing the manufacturing step of the Supply Chain Management Process with this professional
PowerPoint slide.
Return to Supply Chain PowerPoint Diagram Flat Design.