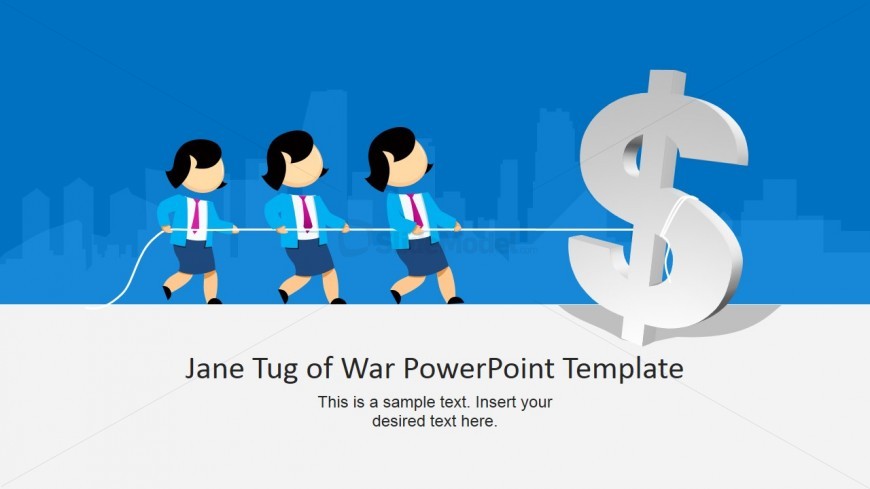 Jane pulling a dollar sign clipart in the slide.
This slides illustrates a group of "Janes" or female individuals in the same business outfit tugging against the $ or cash. It represents significant business concepts such as prioritization between customer satisfaction and profit. Notice also how the $ is bigger than the girls. In this context, it implies that money has a big factor in the concept. While the $ is bigger than the girls, there is just one of it and the other party consists of 3 individuals. This expresses that the opposing factor also plays a significant number in the issue.
Another relevant advantage of this creative template is its ability to create focus. The details in the design will depict major concepts in your theory that leaves a mark in the viewer's mind. These details are also editable to point out their relationship. This type of presentation also enhances the audience's comprehension. Common signs and symbols such as the dollar sign ($) which stands for money, people in business attire for business men and women, buildings as the industry are all universally understood symbols. You can imagine the advantages of using this template for a synchronized idea among your audience. Certainly, this set of graphics for PowerPoint presentation defeats comprehension obstacles even language barriers.
Return to Jane Tug of War PowerPoint Template.