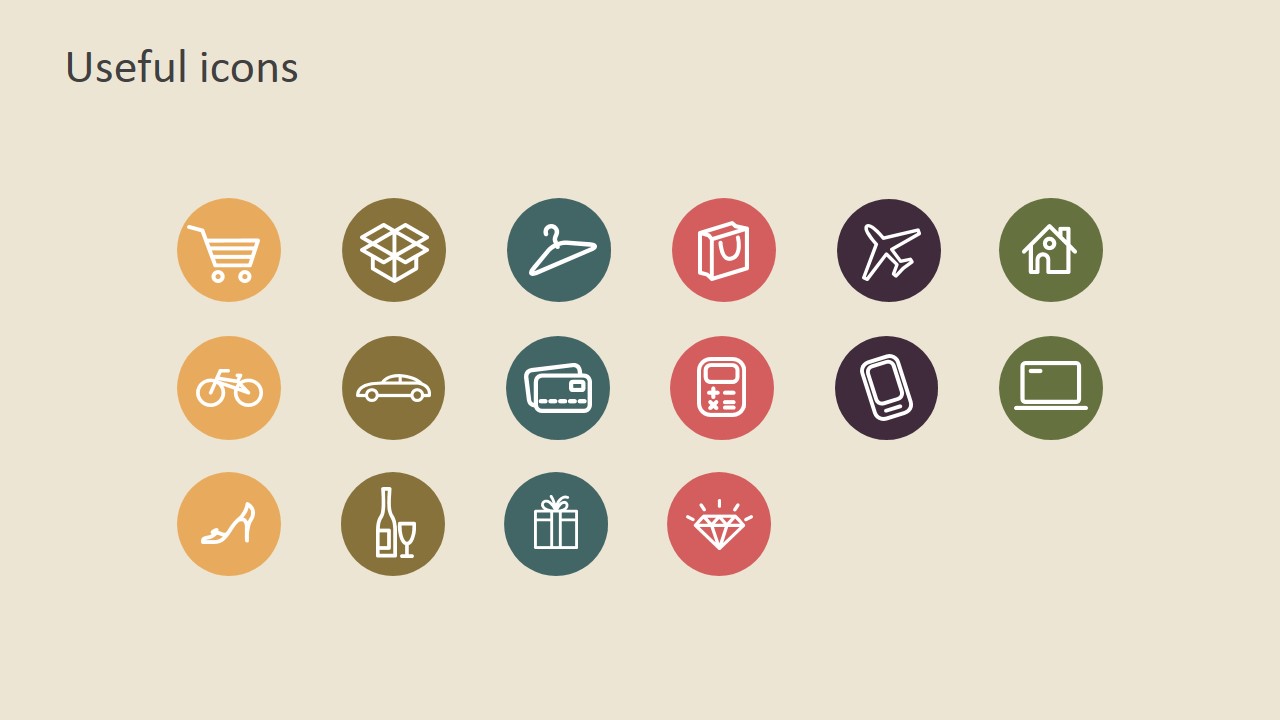 The Flat Thin Icons for PowerPoint on the slide are applicable to presentations on shopping and consumerism. The icons are based on a wire-frame line art design. They appear minimalist inside circular PowerPoint shapes. The circles are colored yellow, green, blue, red, and violet. Some of the icons include a shopping cart, a bicycle, a stiletto heel, a box, car, wine, a clothes hanger, credit cards, a gift, a shopping bag, a calculator, a diamond, an airplane, a house, and a laptop.
The icons can be used in other PowerPoint slides to provide context. They are easily identifiable, making them effective substitutes for labels and descriptions. The PowerPoint objects can be rearranged according to specifications. Any changes made will not affect image quality.
Return to Infographic 4 Steps Pencil Banner PowerPoint Diagram.