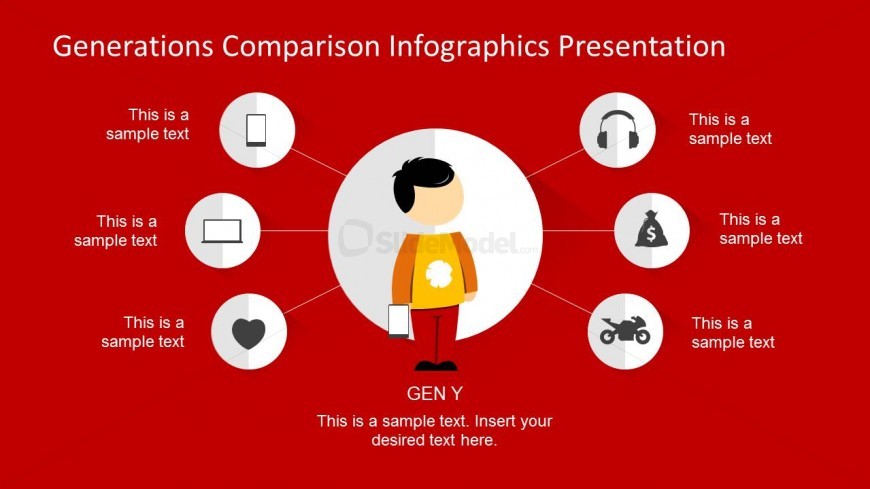 The Gen Y PowerPoint Slide Design features a teenager, representing a typical Gen Y person. The vector drawing of the individual can be found in front of a circular PowerPoint shape that is connected to smaller circles containing icons. These icons include a smartphone, a laptop, a heart, a headset, a bag of money, and motorbike.
These icons represent the typical wants of this generation. This slide is useful in marketing presentations to reflect the specific angles, which the marketing team can take when developing their plan. The PowerPoint objects can be rearranged to suit the presenter's specifications. Any modifications, event to size, will not affect its graphic resolution.
Return to Generations Comparison PowerPoint Template.