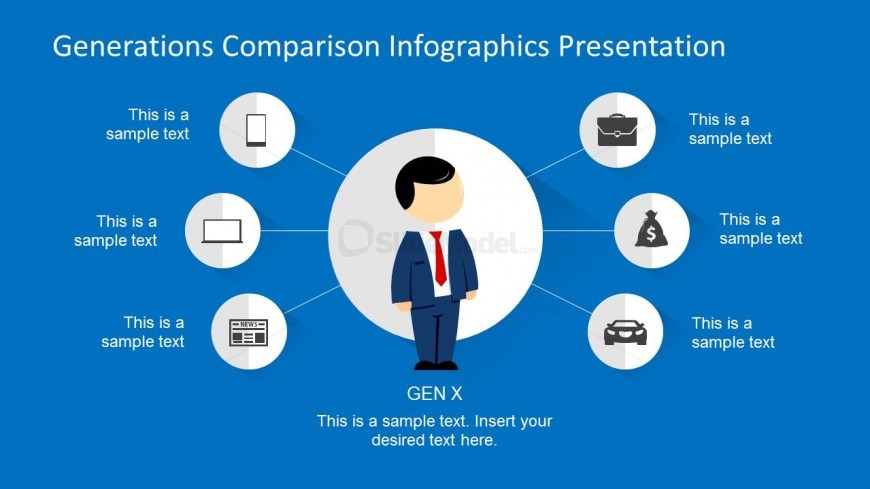 Featured on the template is a Gen X PowerPoint Slide Design cartoon illustration (Mike) in the PowerPoint slide and presentation diagram that you can use to present the Gen X Generation using Microsoft PowerPoint. At the center of the slide is a vector drawing of a typical Gen X person. The drawing is placed in front of a large circular shape. Six smaller circles extend from the center. These contain icons that can be related to the needs and wants of this generation.
The PowerPoint slide can be used in marketing presentations to inform the team of the general desires of the target market. This allows them to streamline the plan to the historical data. The PowerPoint objects can be rearranged to suit the presenter's specifications. Any modifications, event to size, will not affect its graphic resolution.
Return to Generations Comparison PowerPoint Template.