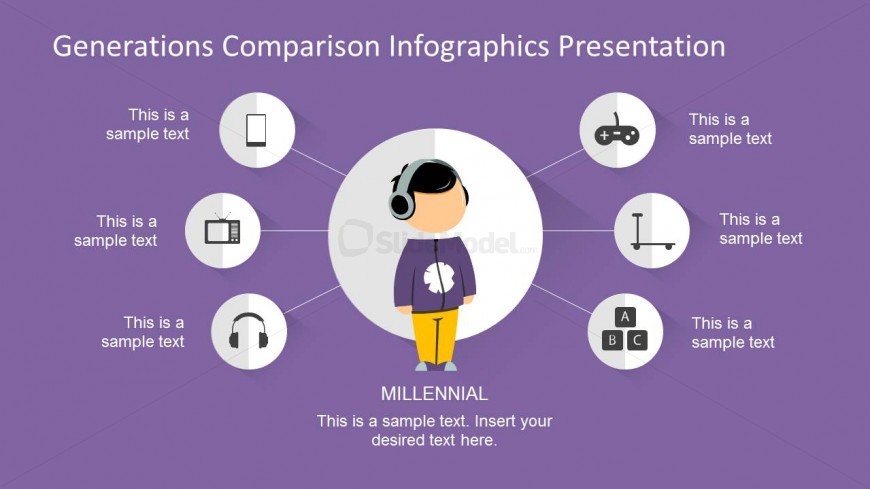 The Office template features a Millennials PowerPoint Slide Design. It has a violet presentation background. At the center of the slide is a vector drawing of a typical millennial. Behind the drawing is a circular PowerPoint shape. Six connectors reach out from the center circle, toward smaller circles. These smaller shapes contain symbols referring to the different experiences and gadgets that define the generation.
The slide is useful for marketing reports that are geared toward certain generations. The marketing team can use this slide as a type of orientation to adjust their plans to the needs and wants of the Millennials. This design is created in high definition graphics and modification will not have any effect on the image resolution.
Return to Generations Comparison PowerPoint Template.