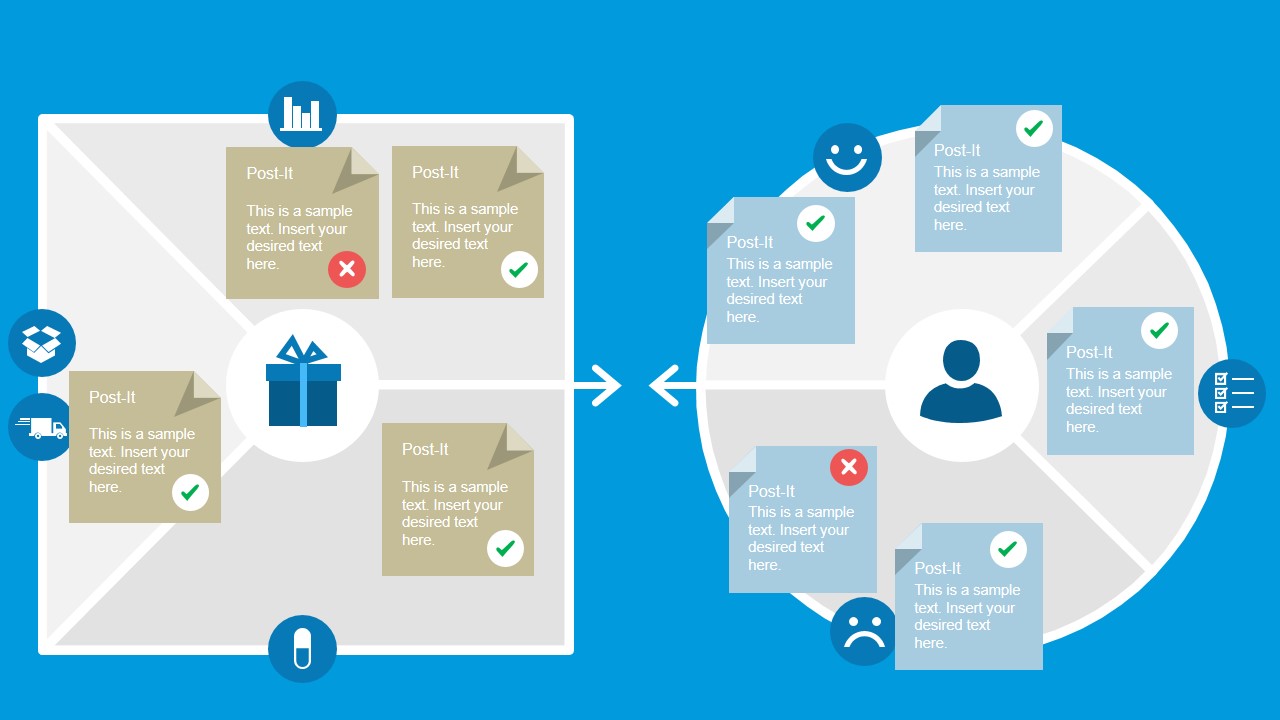 This slide is a professional Diagram that represents the Value Proposition Canvas, and is intended to be printed or used through online sharing tools to go through Value Proposition Design in a interactive session. The design provides the two main sections of the VPC (Value Map and Customer Profile). For each segment , PowerPoint Icons describe the subsections. Designers and Analysts will write down their hypotheses in the Editable Sticky notes provided as PowerPoint Shapes (100% editable and resizable) and will place them around the canvas. Later in the Iterative Process each hypothesis is validated or rejected. The slide provides ticks and crosses PowerPoint Icons to label the hypotheses after validation and record the findings.
From Prototyping to finding the fit between customers and value proposition, the designers can record the full process and present it later to an audience interested in the findings and conclusions.
Return to Flat Value Proposition Canvas PowerPoint Template.