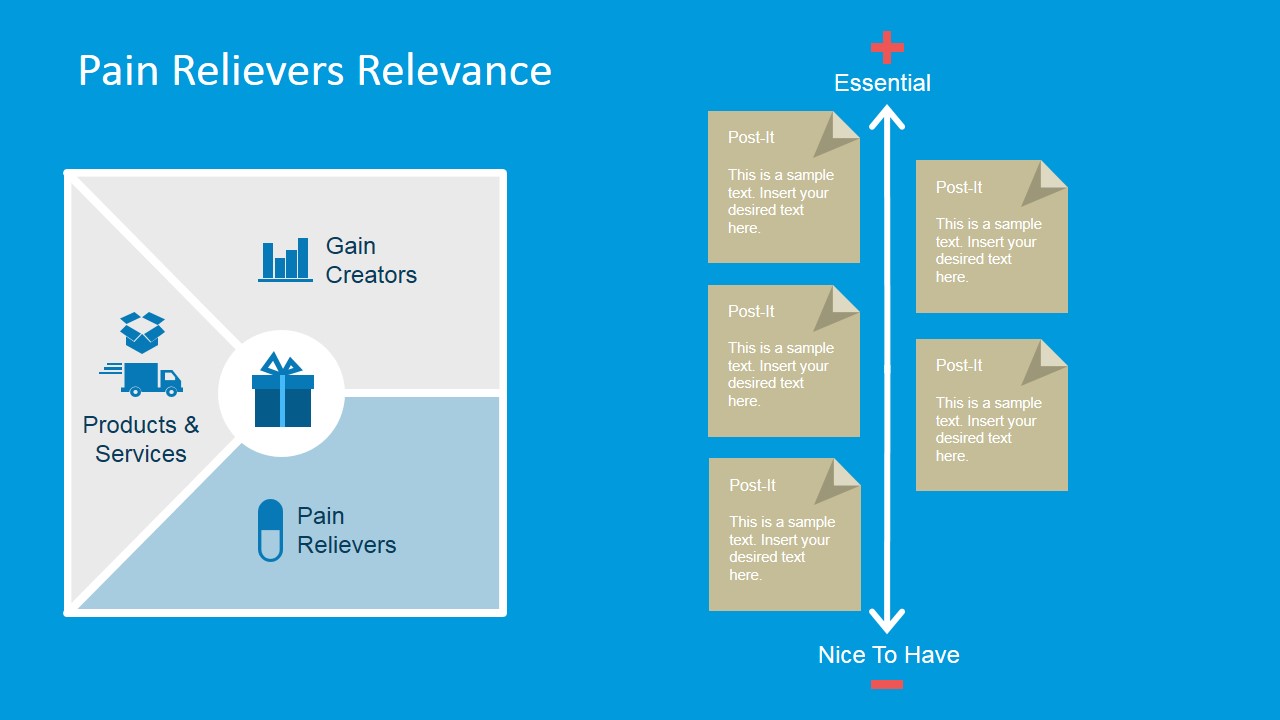 The Study Pain relievers Relevance Editable Slide is an element of the value proposition canvas. Analysts use the value proposition design to study customer feedback from the company's goods and services. This allows them to analyze the effects of the pain relievers sent to lessen customer pains.
The pain relievers segment is highlighted in blue inside a square PowerPoint graphic. The other segments are labeled as gain creators, and products and services. A line of post-its can be found on the right side of the diagram. Any alteration regarding the color and size will not affect the graphic resolution of the PowerPoint icons.
Return to Flat Value Proposition Canvas PowerPoint Template.