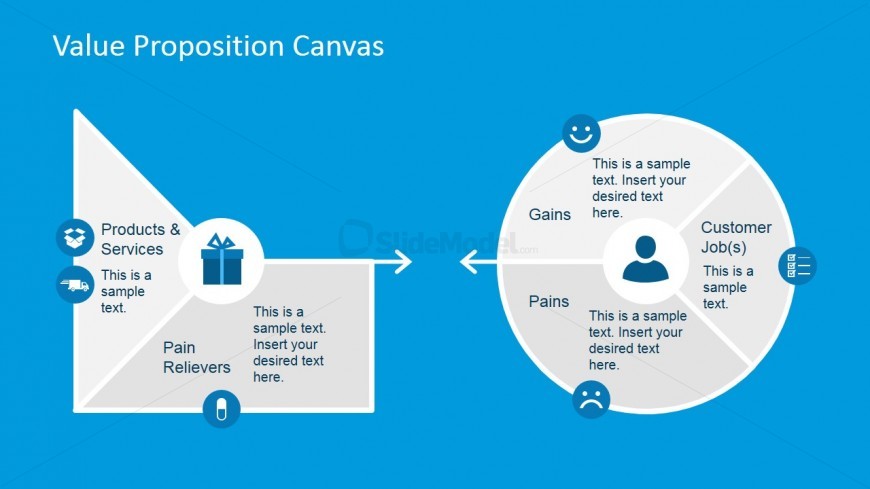 This slide is focused on describing the Pain Relievers Value Map Section Diagram of the Value Proposition Canvas. During Value Proposition Design, analysts investigate the reaction of the customer to the products and services in order to understand if the Pain Relievers really solve the customer pains.
The Pain relievers describe how the products and services bundle of the organization relieve customer pains. In this subsection, the designer needs to outline explicitly how to eliminate or reduce what annoys the customer. The diagram uses a Pill Icon to describe the pain relievers, using the medicine metaphor. The PowerPoint objects can be rearranged to suit the presenter's specifications. Any modifications, event to size, will not affect its graphic resolution.
Return to Flat Value Proposition Canvas PowerPoint Template.