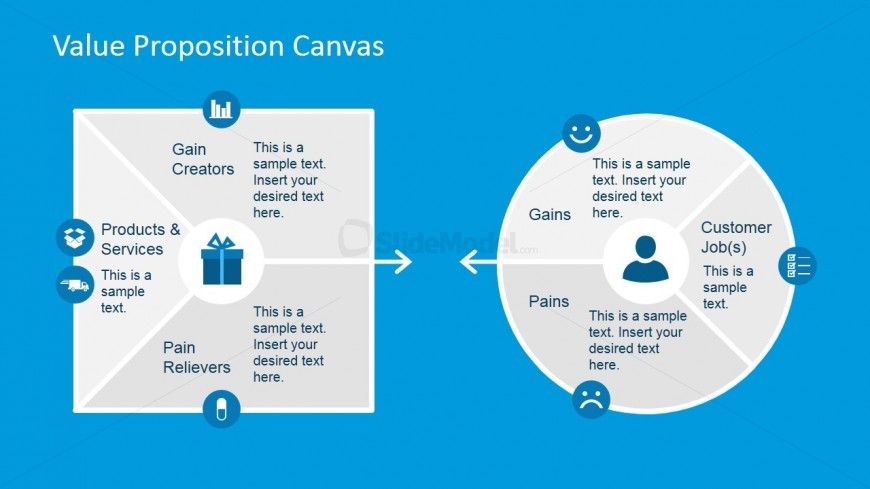 This slide design shows a Gain Creators Section of Value Map canvas with its subsections texts and icons. Specifically, the presenter can use this slide to describe the Gain Creators of the Value Map. With Value Proposition Design, the analysts need to describe how the product and services bundle create specific customer gains. They can discuss how it will provide outcomes and benefits that exceed customer expectations.
The PowerPoint slide features two main PowerPoint shapes. The first is a square diagram, which contains a gift icon. Beside it is a pie chart, divided into three segments. A person icon is located in the area where the three segments meet. This design is created in high definition graphics and modification will not have any effect on the image resolution.
Return to Flat Value Proposition Canvas PowerPoint Template.