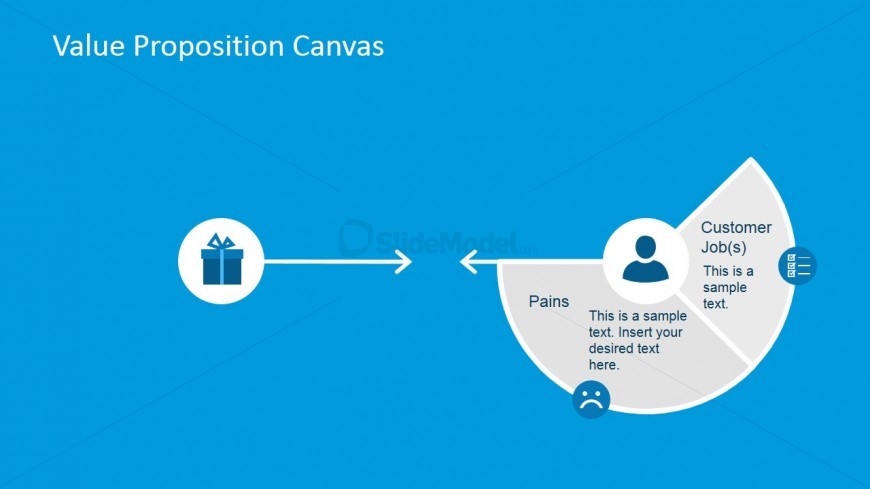 The current slide presents the Customer Profile Pains Segment from the Customer Profile section of the Value Proposition Canvas. Specifically, the slide refers to the Pains. In the context of Value Proposition Design, customer pains are anything that annoys the customers when performing a job or that prevents them of completing a job. Pains can also be undesired outcomes from jobs. The three main Customers Pains are undesired outcomes and problems, obstacles, and risks.
The PowerPoint slide contains a segment of a pie graph, highlighted by a person icon. An arrow extends from the uncompleted pie graph, to meet an arrow from a gift icon. The presenter can edit the position or arrangement of the PowerPoint icons. Any modification will not affect the image resolution of the design.
Return to Flat Value Proposition Canvas PowerPoint Template.