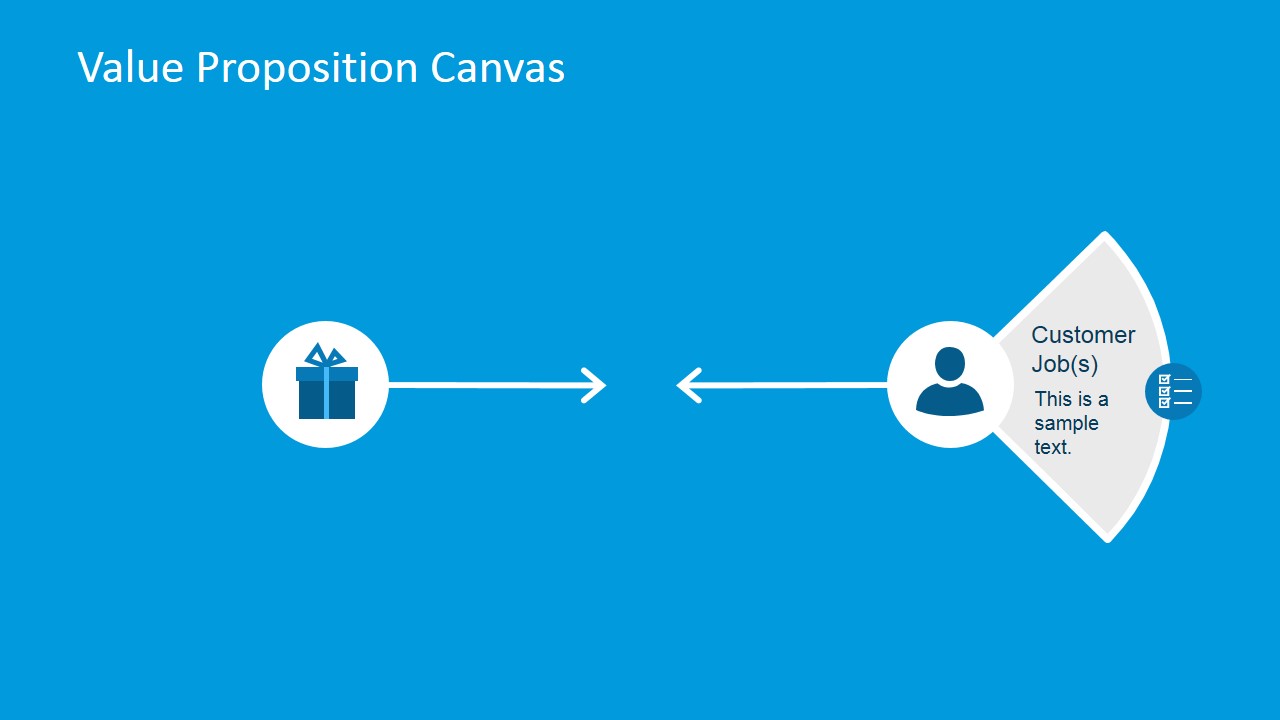 This slide presents the Customer Jobs Segment of Customer Profile from the Value Proposition Canvas. The Customer Job graphics represent what the customers want to achieve with his job or with his life. It can be any set of activities, tasks or needs the customer is willing to satisfy.
During Value Proposition Design, the analyst needs to look to the Customer Jobs from the customer perspective or point of view. The Analyst needs to identify that some jobs which are important to the organization may not be a job that the customer is really trying to achieve. The PowerPoint objects are flexible so the presenter can insert text or modify their color, size, and arrangement, without affecting their image resolution.
Return to Flat Value Proposition Canvas PowerPoint Template.