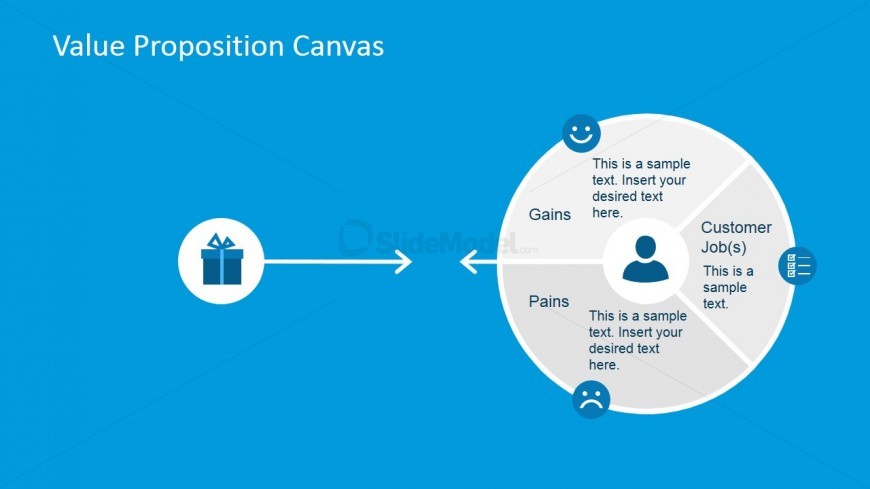 This slide presents the complete Customer Gains Segment of Profile Diagram of the Value Proposition Canvas. Each section is decorated with PowerPoint Icons that describe the segment of the Profile. Any alteration regarding the color and size will not affect the graphic resolution of the PowerPoint icons.
Specifically in this slide, the topic is focused on the Customer Gains subsection of the Customer Profile. Gains are objectives, outcomes, and benefits customers want to achieve with their jobs. Gains are expected by customers. They include functional, social, emotional, or cost savings. They are classified as required gains, expected gains, desired gains, and unexpected gains.
Return to Flat Value Proposition Canvas PowerPoint Template.