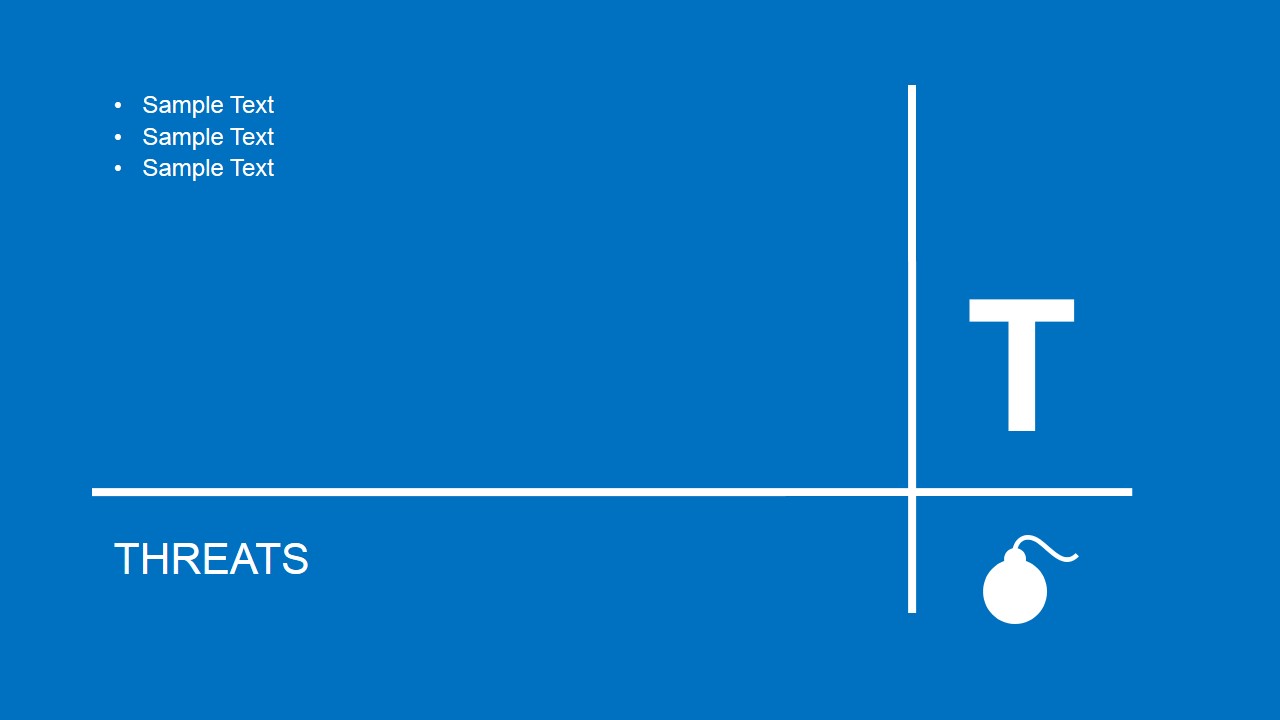 Featured on the Office template is a Threats Slide Design for PowerPoint. It contains white PowerPoint objects that are highlighted against the blue presentation background. Two crossing lines divide the slide into four unequal segments. Three of the segments are for labeling purposes. They contain an enlarged capital T, a label marked Threats, and a bomb icon. The remaining segment has text placeholders where the presenter can enumerate the content of the presentation.
Threats are one of the elements of a SWOT analysis. The other elements are strengths, weaknesses, and opportunities. By analyzing the threats to a business plan, the management can identify possible contingency plans in case the threats are realized. The PowerPoint objects are flexible so the presenter can insert text or modify their color, size, and arrangement, without affecting their image resolution.
Return to Flat SWOT Analysis PowerPoint Template.