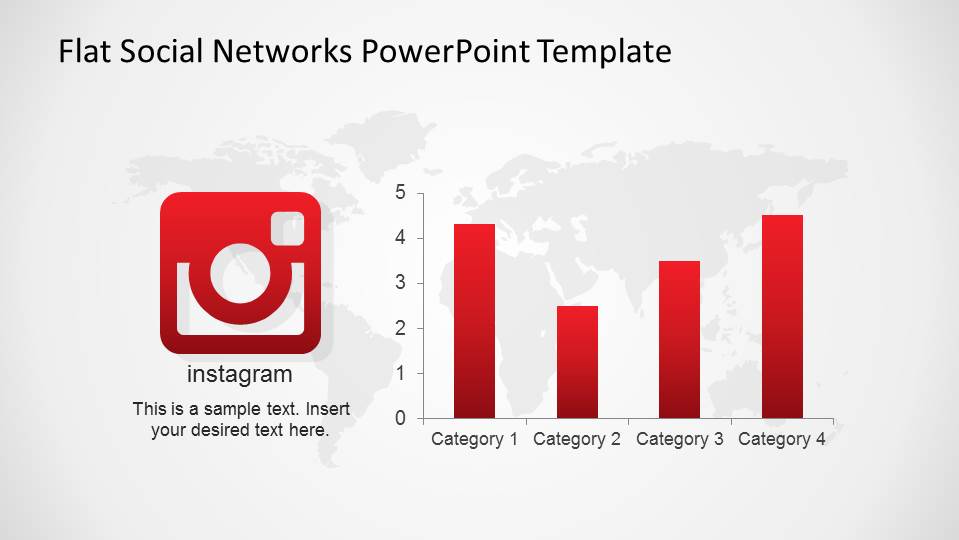 The Instagram Users Metric PowerPoint Slide can feature statistical information about Instagram. The slide design contains a bar chart. To the right of the graph is a minimalist vector drawing of the Instagram logo, along with text placeholders. The PowerPoint clipart are flexible so they can be edited to specifications.
The bar chart can be edited to reflect the number of active users of the website across several periods. It can also be used to show the volume of posts on the site. It can be useful in marketing proposals, which aim to utilize online advertising through social networking sites. These are important in determining the most effective way to advertise.
Return to Flat Social Networks PowerPoint Template.