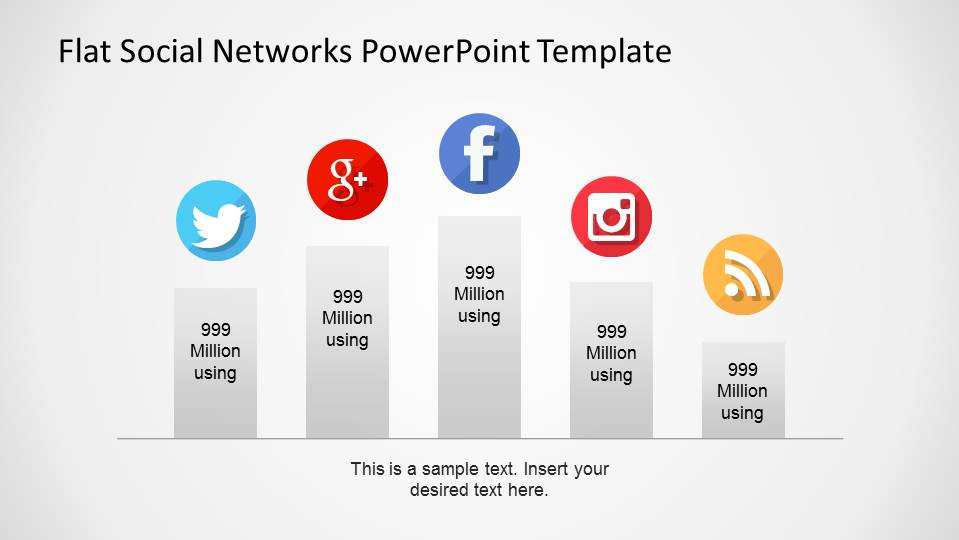 The Bar Chart Social Network Users Indicators features logos for social networking sites. These include Twitter, Google+, Facebook, and Instagram. The icons for five websites are found at the top of the bars in the chart. The slide design contains text placeholders labeling the chart, and the bars. The PowerPoint objects, their size and arrangement, can be edited without affecting their image resolution.
The PowerPoint slide can be show a graphical representation of the relative number of users for a certain networking site. This can be used in marketing reports and business plans to feature the most effective method of social advertising.
Return to Flat Social Networks PowerPoint Template.