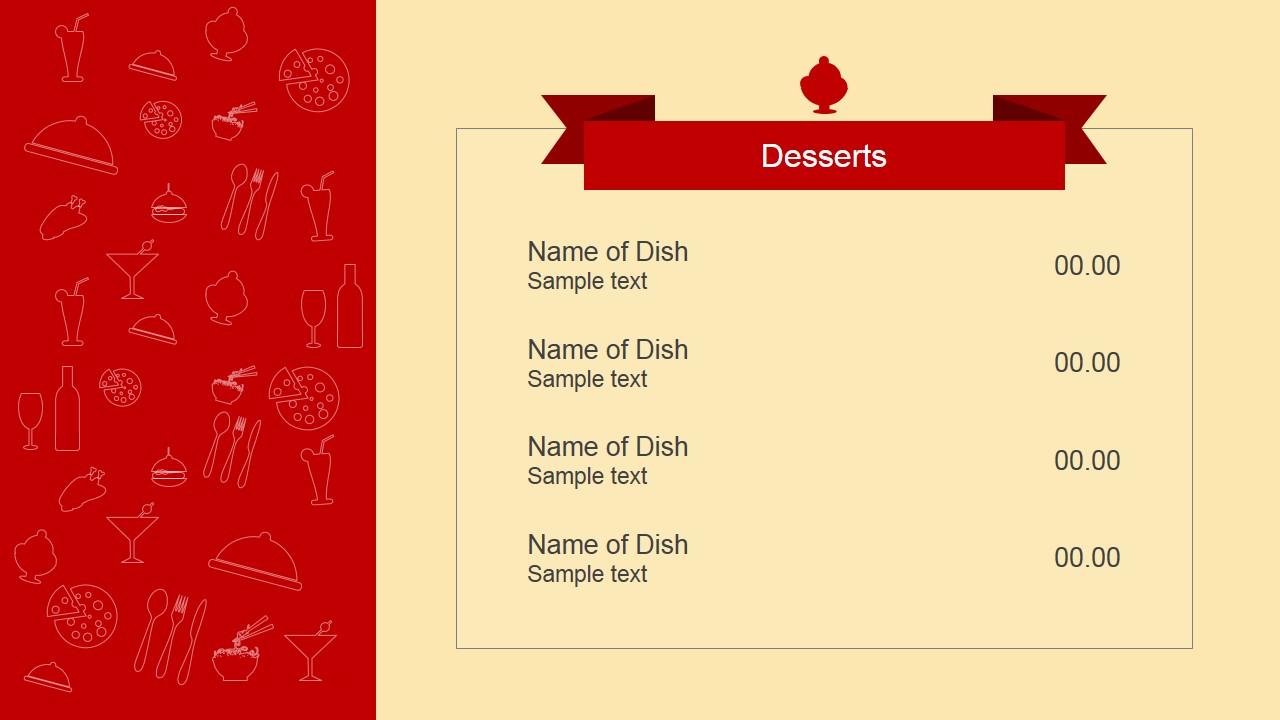 Dessert and Sweet Menu PowerPoint Template is designed for presenting a restaurant's dessert menu. This indicated by the title on top of the slide as well as the ice cream icon over it. Its food outlines can be edited to contain only those that are dessert and sweet related such as ice cream, pies, and other similar food items. The slide design uses a red and yellow color scheme that complements the food concept. The PowerPoint objects, their size and arrangement, can be edited without affecting their image resolution.
Desserts are food, usually pastries, or confections that are served after the main dish to sate the appetite. The slide can make use of this concept in a business plan in order to propose a possible dessert list. This is important in feasibility studies and consumer research to determine whether the proposed products are marketable.
Return to Flat Restaurant Menu PowerPoint Template.