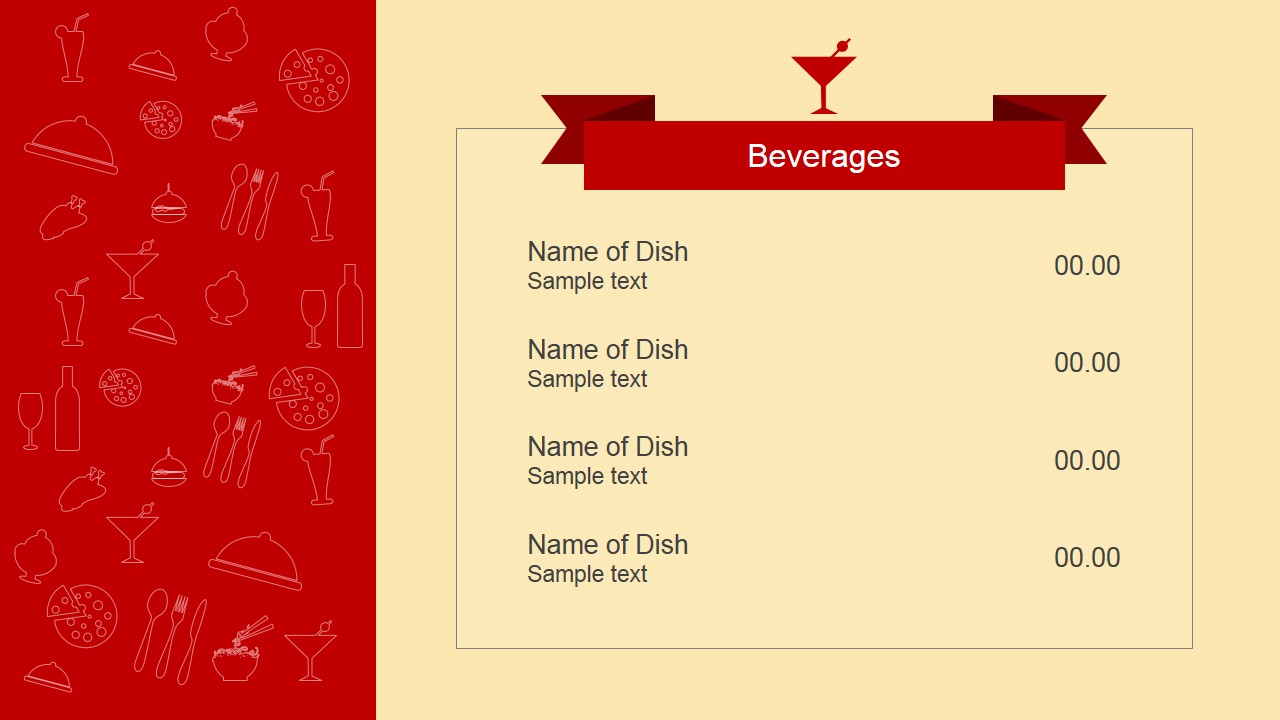 Beverages Menu PowerPoint Template includes a slide dedicated to a restaurant's beverage menu. It is decorated by a classic olive martini icon. The template can be edited to a different color palette. Its decorative outlines can also contain beverage related ones such as the wine bottles, tall glasses, cocktails and juice glasses. Any modification will not affect the image resolution of the design.
The slide design is beneficial to business proposals and feasibility studies about restaurants. The presentation design can focus on the proposed menus for the business plan. This gives the investors or the board of directors a gist of the plan's implementation.
Return to Flat Restaurant Menu PowerPoint Template.