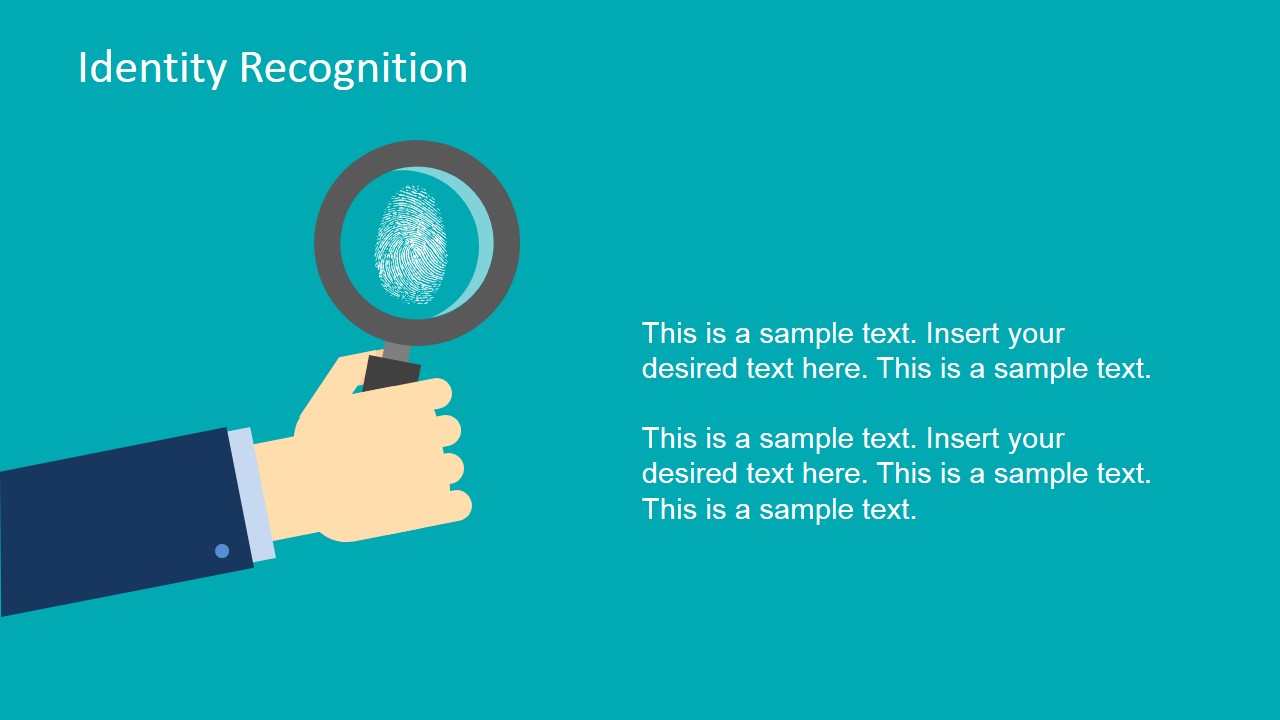 The Fingerprint with Magnifier Shape and Flat Hand is featured on this PowerPoint slide. The magnifying glass can be utilized as a metaphor for discovery, or specifically, research and development. This is applicable in business presentations which emphasize the identification of certain elements.
The vector drawing of a hand holding a magnifying glass is shown extending from the left side of the presentation side. The magnifying glass emphasizes a fingerprint drawing. On the right side of the slide design is a text placeholder where the description of the report can be inserted. The PowerPoint objects are 100% customizable. It can be modified for the presenter's convenience.
Return to Flat Hand Shapes for Identity Recognition PowerPoint.