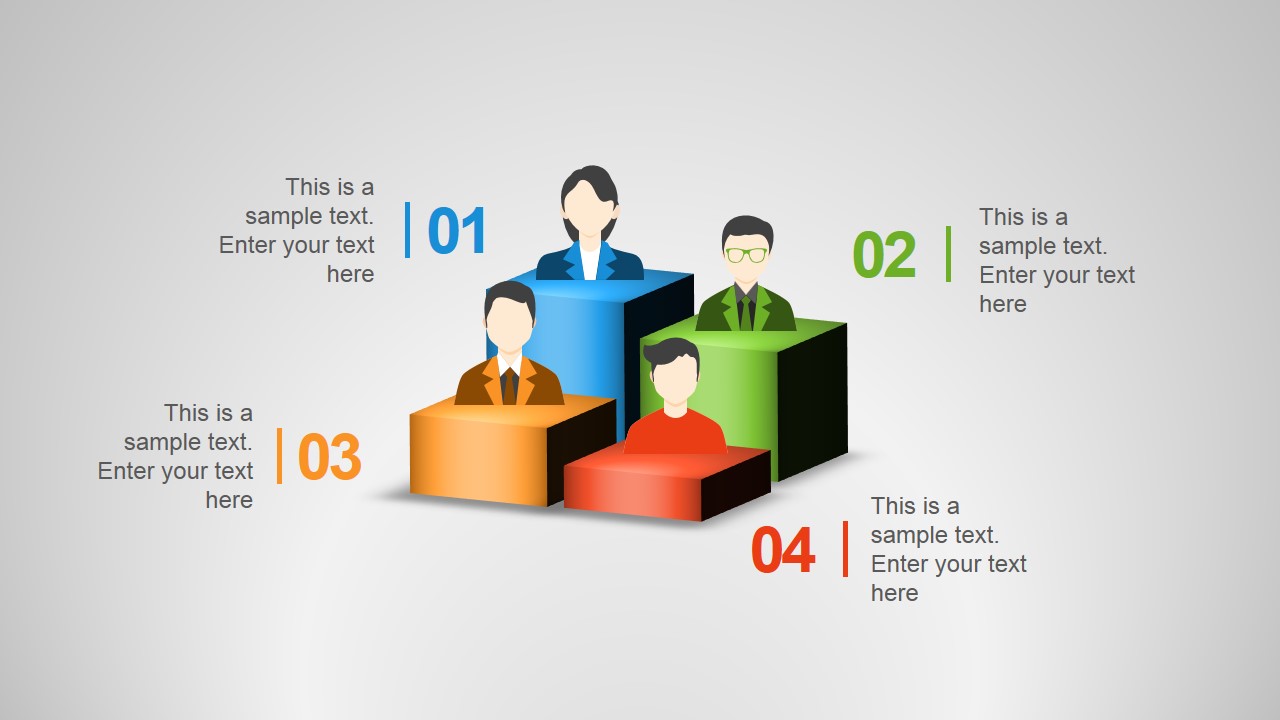 Located on the PowerPoint slide is an Employee Skills Performance Chart. It shows four 3D bards in red, orange, green, and blue. Each of these bars is topped by a vector drawing of a typical office employee, in four variations. The bars are accompanied by text placeholders where the presenter can place relevant descriptions. The PowerPoint objects are 100% customizable and can be edited to suit the presenter's needs and preferences.
The slide design can be used by human resources personnel to show the rate of performance of a certain employee demographic. The employee vector drawings can be used as representations of four different levels of employees: interns, contractual employees, full-time employees, and company executives.
Return to Employee Skills PowerPoint Template.