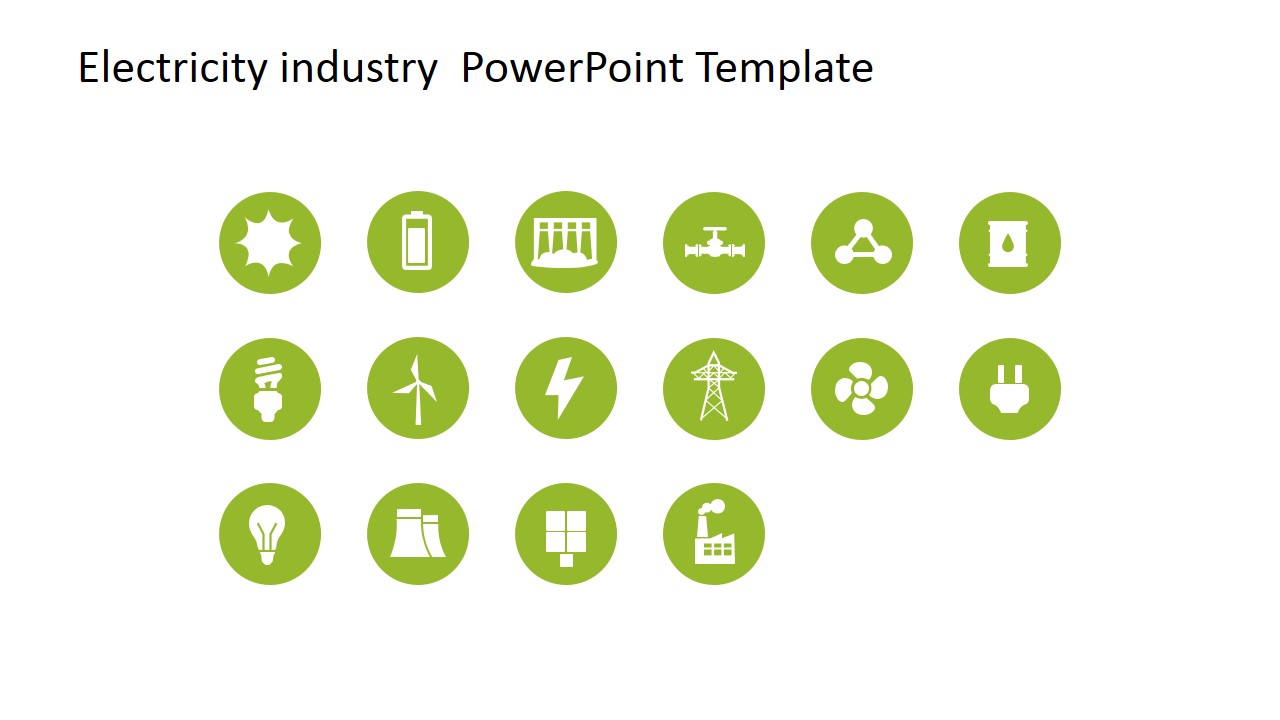 Found on the slide design are PowerPoint Icons Featuring Electricity Scenes. This slide PowerPoint Icons Featuring Electricity Scenes designed for use within the Electricity Industry features sixteen icons that depict key stages in the production of electrical energy. These vector icons have been professionally designed and are represented in green coloring to signify healthy energy. The icons depicted include a wind turbine, a power line with four insulators, a lightning bolt, a power socket, an oil drum, a light bulb and a power plant.
These PowerPoint graphics can be used in other PowerPoint slides as helpful clipart that help give context to the presentation design. The slide can also be used to show different sources of energy and fuel. The PowerPoint objects are 100% customizable. They can be edited to suit the presenter's needs and preferences.
Return to Electricity Industry PowerPoint Template .