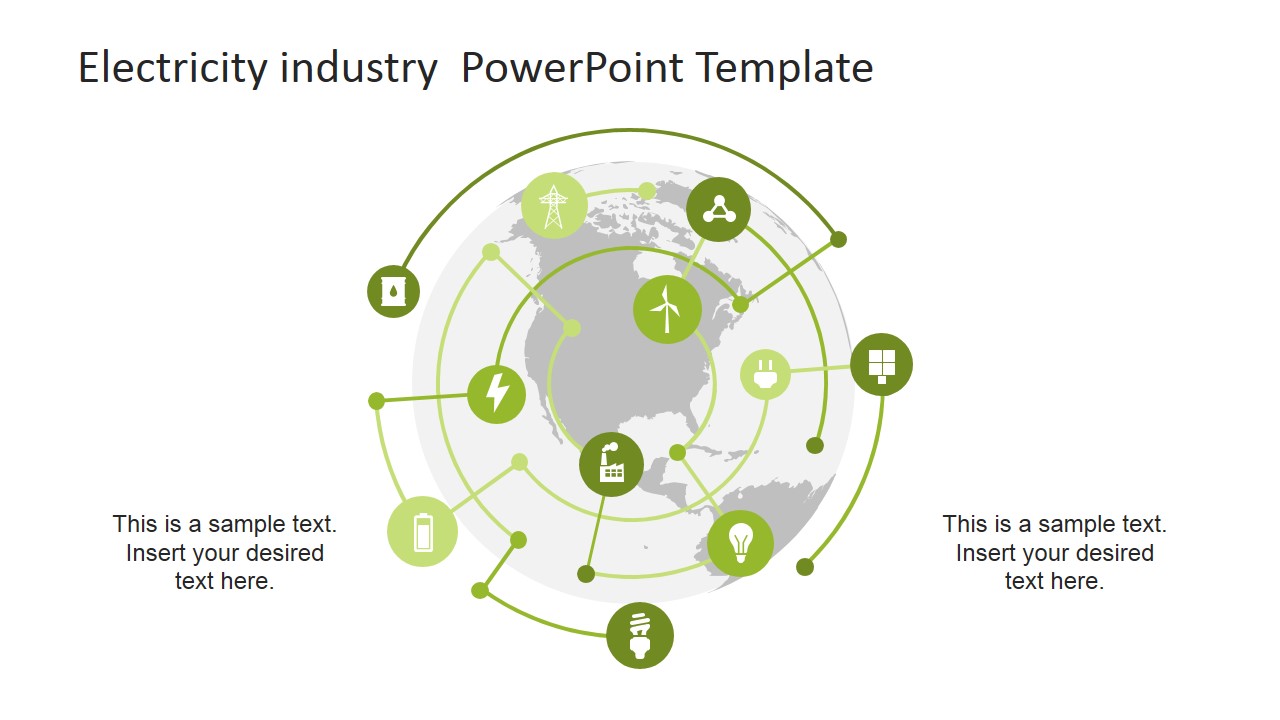 Featured on the slide design is a Global Electricity Industry PowerPoint. At the center of the slide is a PowerPoint graphic of the earth, focusing on North America. On top of the graphic is a professionally-designed image that can be used to illustrate the practicalities of the US energy grid and the need for several options for energy. Two fully editable text boxes in either corner of the slide can also be used to highlight key quotes or statistics.
The circular grid in front of the globe image contains minimalist icons for lightning, factories, lightbulb, solar panel, and wind turbines. These are connected to each other in the grid, symbolizing the different elements and their interrelationships.
Return to Electricity Industry PowerPoint Template .