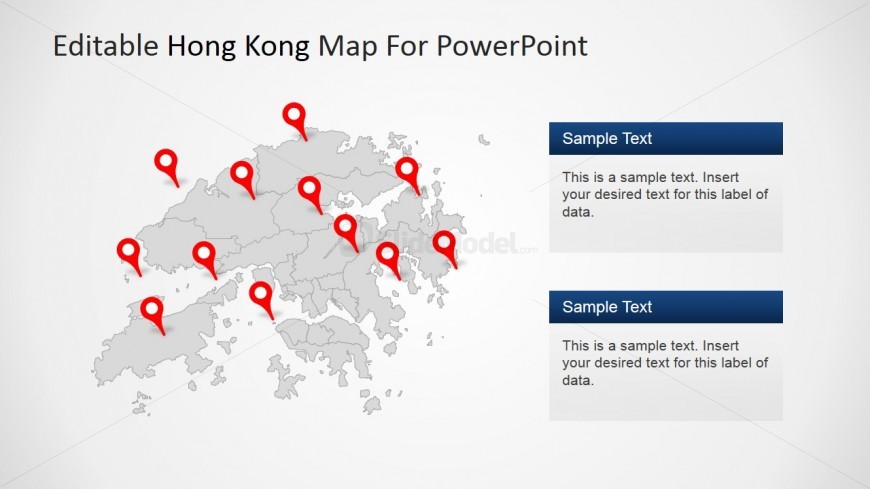 The user can present significant sites in Hong Kong using the Hong Kong Map with GPS Markers. This professional PowerPoint Template displays the map of Hong Kong in washed out design decorated with 12 GPS markers. The absence of color on the map conveys that the focus is on the marked locations. The GPS markers may be used to indicate significant points with regards to tourism, governance, culture, history and economy of the global city. Beside the map are two placeholders that may be customized according to the need of the presenter. The PowerPoint objects may be edited in size and position without any effect on their graphic resolution.
The PowerPoint template can be used to feature different facts and figures about the country, to introduce it to the audience. The presenter can even use the balloon pins to show the locations of various landmarks for which the country is famous.
Return to Editable Hong Kong map for PowerPoint.