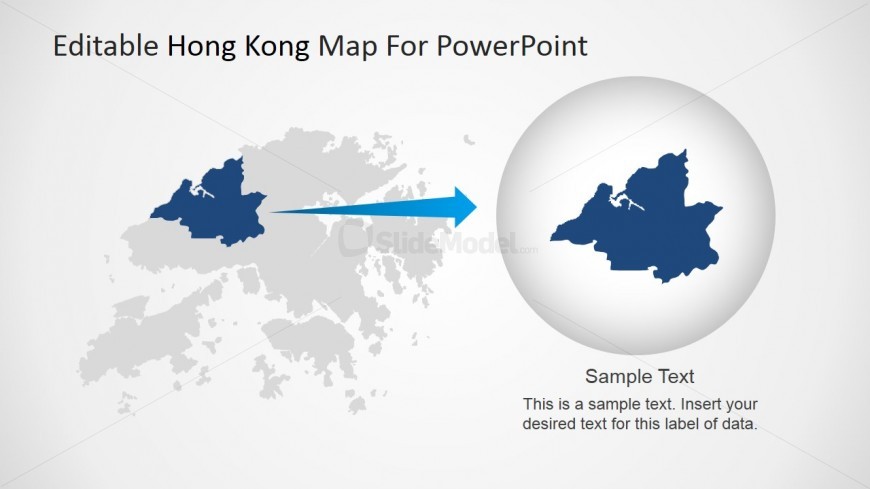 The presenter can use this PowerPoint Template for presentations with the Hong Kong Map Highlighting Northwestern Area. Featured in the PowerPoint slide is a map in washed out watermark effect, highlighting the north-western part of the New Territories. The scenery in this part of Hong Kong is simply magnificent and certainly worth the spotlight. The presenter may use this to discuss the area as point of interest. There is a bubble holding the highlighted area of the map and a text placeholder just below it where desired text may be inserted. The size and position of the PowerPoint objects may be customized depending on the specifications of the user. Modifications will not affect the graphic resolution of the PowerPoint design.
The PowerPoint slide can be used to feature Hong Kong in a business presentation which discusses the commercial and economic viability of the country as a base for international operations. The presenter can also discuss the principal features of the country's government, structure, and culture to make it appealing for international investors and to company executives.
Return to Editable Hong Kong map for PowerPoint.