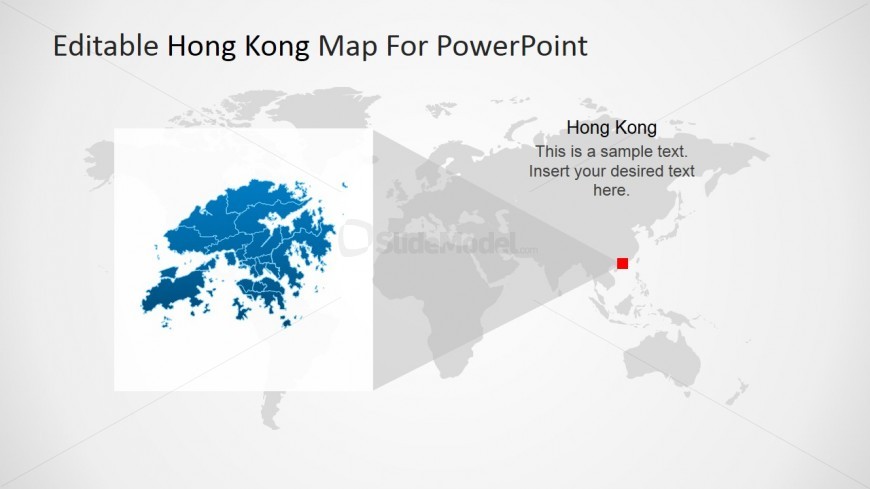 Featured on the PowerPoint slide is an Extracted View of the Hong Kong Map from the World Map. This is the template of choice for presentations that feature Hong Kong as the main subject matter. The 100% editable PowerPoint object may be modified to suit the specifications of the presenter. Changes will not affect graphic resolution so the design remains visually appealing, guaranteed to capture audience attention.
The presenter may use this PowerPoint slide to bring the spotlight to the global city, while discussing its geography, history or demographics. The presenter may likewise use this PowerPoint slide while giving interesting facts about Hong Kong. The PowerPoint presentation can be used to show the country as a point of trade for the company's global expansion plans.
Return to Editable Hong Kong map for PowerPoint.