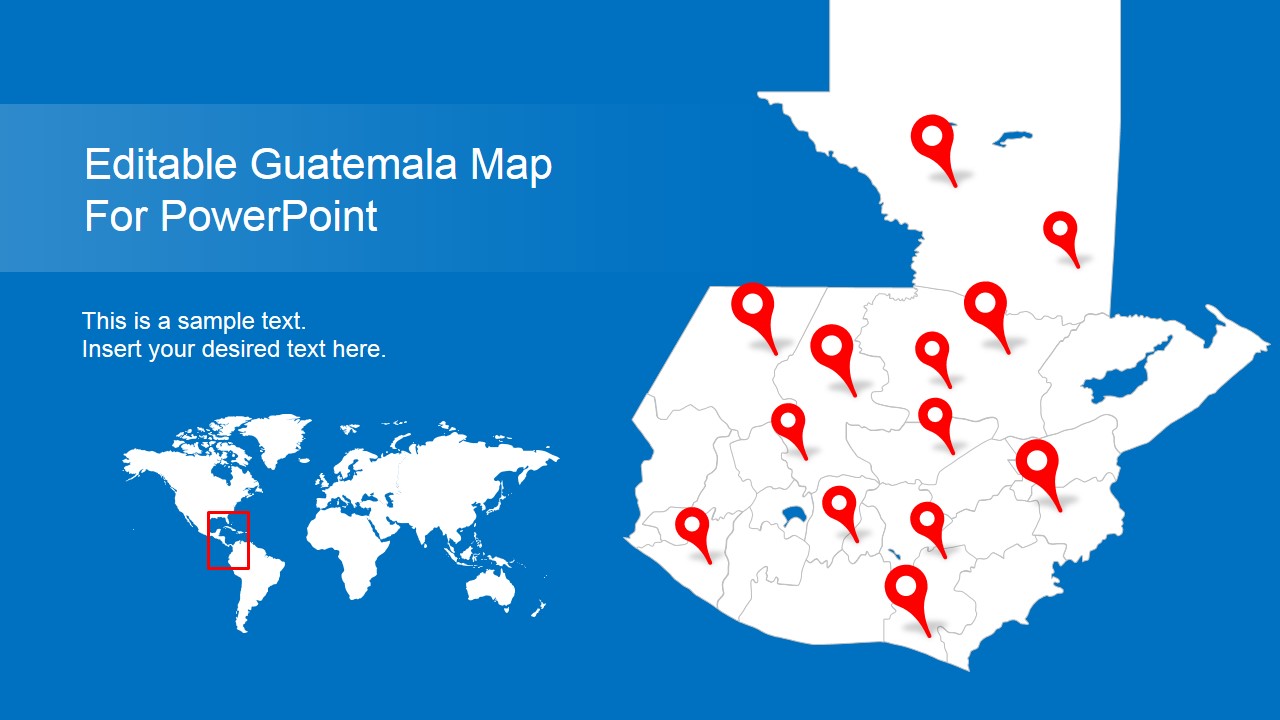 The Guatemala Map Cover PowerPoint Template illustrates the map of Guatemala in white against a blue background. The map has red balloon pins on certain locations of the map that symbolize a marker for those locations. At the left side of the template is the world map, also in white. The world map at the background is shown smaller than the Guatemala map to give more emphasis to the country in focus in this template. Also, Guatemala's location in the world map was marked by a red rectangular frame.
This PowerPoint slide can be used as a section header to introduce the country to the professional audience. This provides the viewers with context of what the presentation is going to be about. The presenter can also include an initial summary of the country's background, for the purposes of discussion. The PowerPoint objects are 100% editable and can be customized to suit the presenter's needs and preferences.
Return to Editable Guatemala PowerPoint Map.