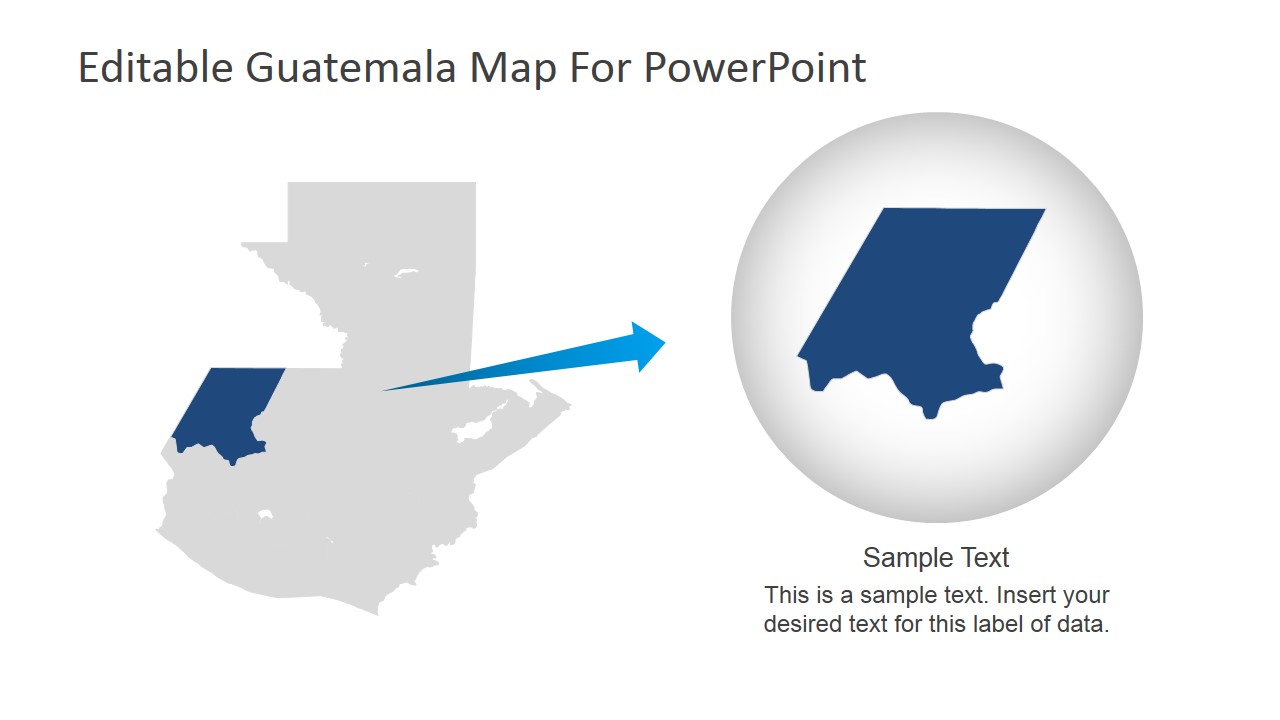 This Guatemala Location PowerPoint Presentation illustrates the map of Guatemala against a white background. In this sample presentation, the rest of the map is in gray while the location in focus is highlighted in dark blue. The highlighted location on the country's map is also marked by an arrow with a lighter shade of translucent blue. Its arrow is pointing towards the magnified version of the location framed in grayscale circle located at the right side of the template. The PowerPoint objects are 100% editable and can be edited to suit the presenter's needs and preferences.
The PowerPoint slide can be used in various business presentations which feature Guatemala. This can be used to showcase the country's capital as a viable center of operations in the country. The PowerPoint template can be included in a presentation deliberating the commercial feasibility of establishing operations in certain international locations.
Return to Editable Guatemala PowerPoint Map.