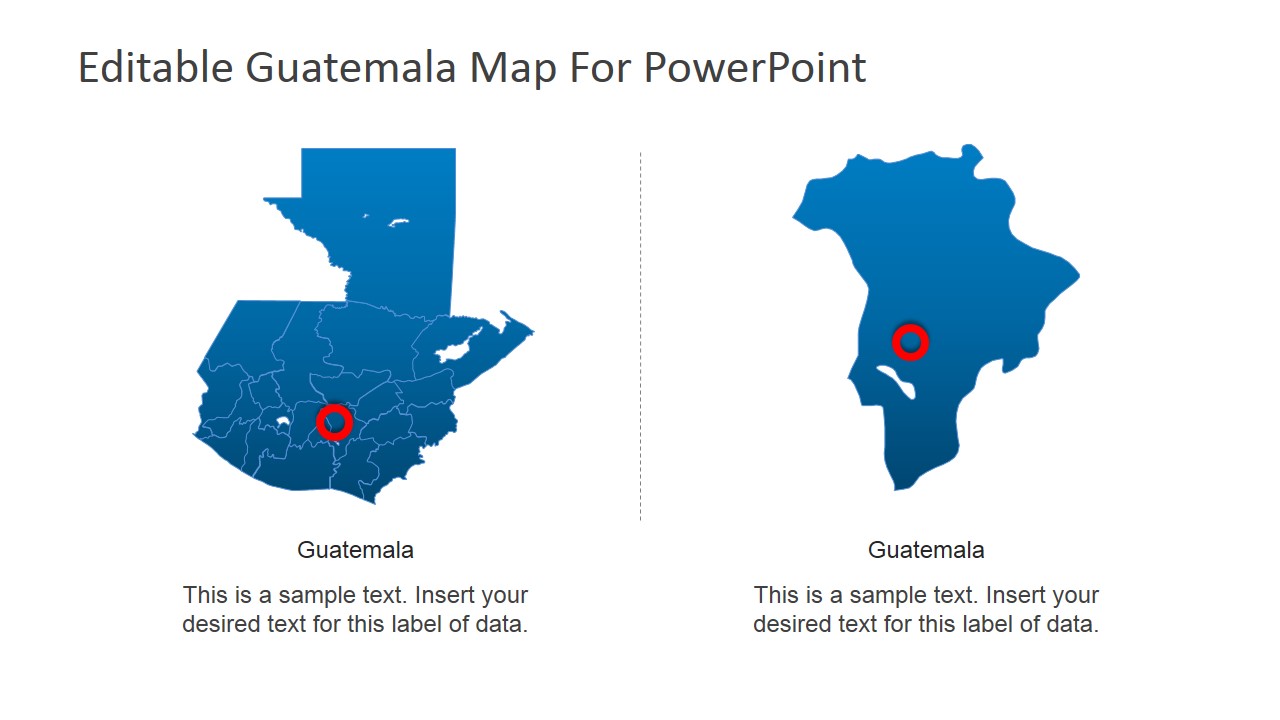 The Guatemala Geography PowerPoint Slide shows the map of Guatemala at the left side of the template. It is in colour blue with its geographical outline and red circle marks a certain location on the map. At the right side of the template is the marked location's map in its magnified version. The location's magnified map is also coloured blue and shown in the same size as the full map of Guatemala at the left side. This way of presenting the two maps divides the focus equally between the two geographical locations. The PowerPoint objects are 100% customizable and can be edited to suit the presenter's needs and preferences.
The slide design can be used to feature the country, as well as the city of the same name. The presenter can illustrate the relative position of the city on the Guatemalan. It can be utilized in business presentations which aim to feature the country as a viable location for international operations.
Return to Editable Guatemala PowerPoint Map.