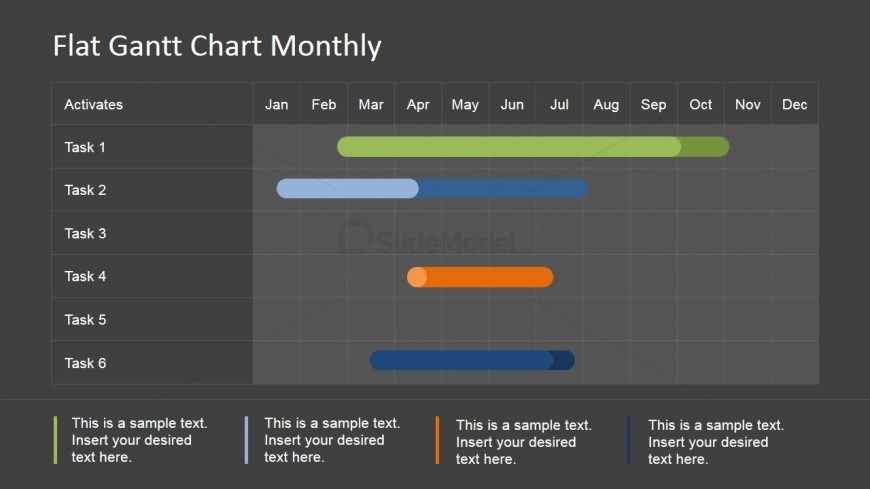 This slide provides a modern Flat Gantt Chart with six Tasks with a yearly schedule. Each Bar of the Gantt chart is created as editable PowerPoint shapes. The progress bars are overlapped shapes, each in different colours such as green, blue and orange. To the left of the bars are labels for each task to relate them to the bars. In the bottom of the slide, textboxes placeholders reference the legend of the Gantt chart. The PowerPoint objects are 100% customizable, and can be edited to suit the presenter's needs and preferences.
Users can create yearly roadmaps and plans with this professional PowerPoint design. The Gantt, traditionally used for project management, can be utilized in business presentations to show the scheduled times for each specific task, as long as their scheduled and actual times.
Return to Editable Gantt Chart for PowerPoint.