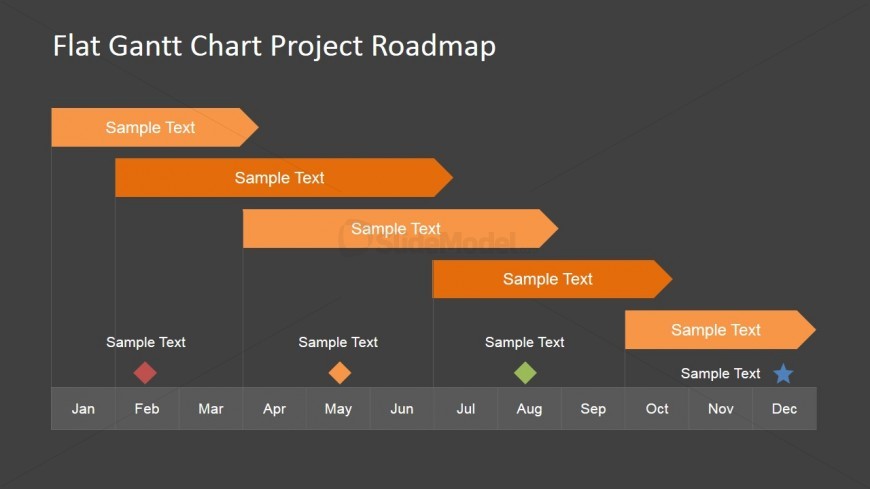 The Flat Roadmap Gantt Chart with Milestones is found on the slide design. It presents a professional PowerPoint template Gantt chart that can be used to create roadmap and high level schedules. Each Task or Group of tasks is represented by a Bar with a triangular Corner. The template provides Milestone Markers so the user can set the milestones of the projects in a visual fashion. The Schedule is created as a horizontal Timeline with the calendar markers in the bottom. The template is 100% editable and users can adapt it to any PowerPoint Theme.
The PowerPoint slide can be used to show the schedules of different tasks in relation to others in the same business plan. The user can present the tasks across 12 months, equivalent to a year. The chart can be used in different presentations to pitch a certain business or marketing plan to management for approval.
Return to Editable Gantt Chart for PowerPoint.