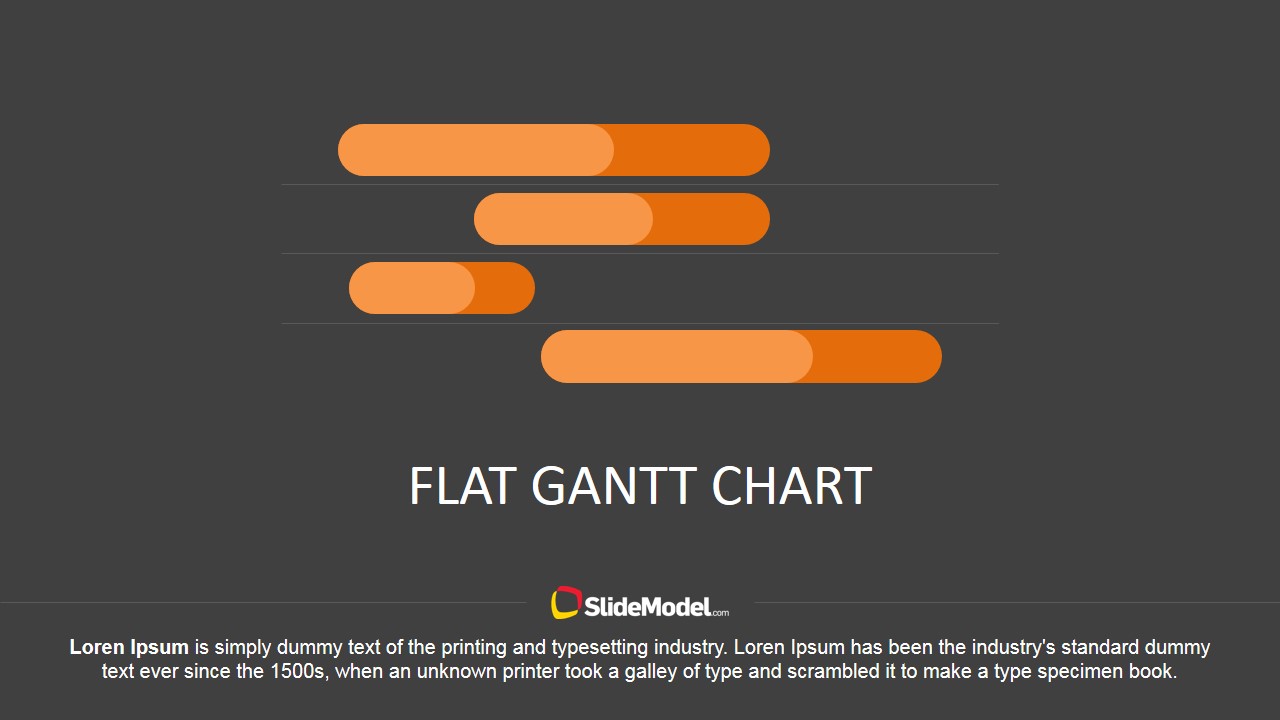 This slide presents a Flat Gantt chart Dark Background Cover. It is ideal for Project Management presentations, where the project roadmap will be presented or reviewed. The Gantt chart can be used to show a schedule for the different tasks involved in a specific project, The graphical representation of the schedule can be presented through the chart, highlighting different parts of the bar to show the actual and the scheduled times for each specific task.
The presentation design features a sample Gantt chart at the centre of the PowerPoint slide. It is shown in orange against a greyish presentation background. Below it is a text placeholder where the title can be inserted. The summary of the slide can be placed at the bottom of the slide design for context. The PowerPoint objects are 100% editable, and can be customized to suit the presenter's needs and preferences.
Return to Editable Gantt Chart for PowerPoint.