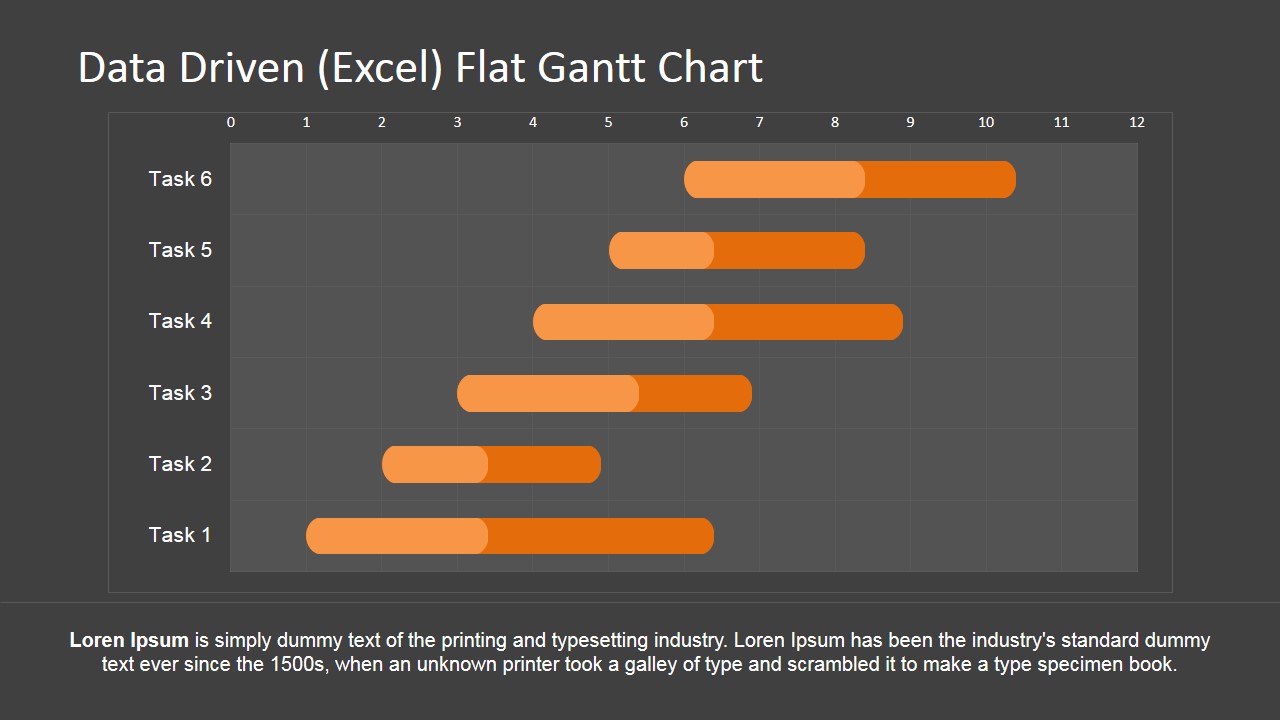 The Data-Driven Monthly PowerPoint Gantt Chart is created using Microsoft PowerPoint Bar Charts. Task Durations, Progress and start end properties can be numerically configured through the Edit Data in Excel feature of PowerPoint. Project Managers can import data directly from excel or export the high level data from Microsoft Project and paste it in the excel table created for the chart. To create the overlapping effects of tasks durations and tasks progress an invisible secondary horizontal axis is used. Impress your audience with a simple to create PowerPoint Gantt Chart that appeals to professional audiences. The PowerPoint objects are 100% editable and can be customized to suit the presenter's needs and preferences.
The presenter can use the PowerPoint slide in business presentations, such as marketing plans, to show the scheduled times for each task in a specific project. A Gantt chart is a graphical representation of an event schedule, shown through a horizontal bar chart. The schedule is used to plan, coordinate and keep track of the different tasks of the project.
Return to Editable Gantt Chart for PowerPoint.