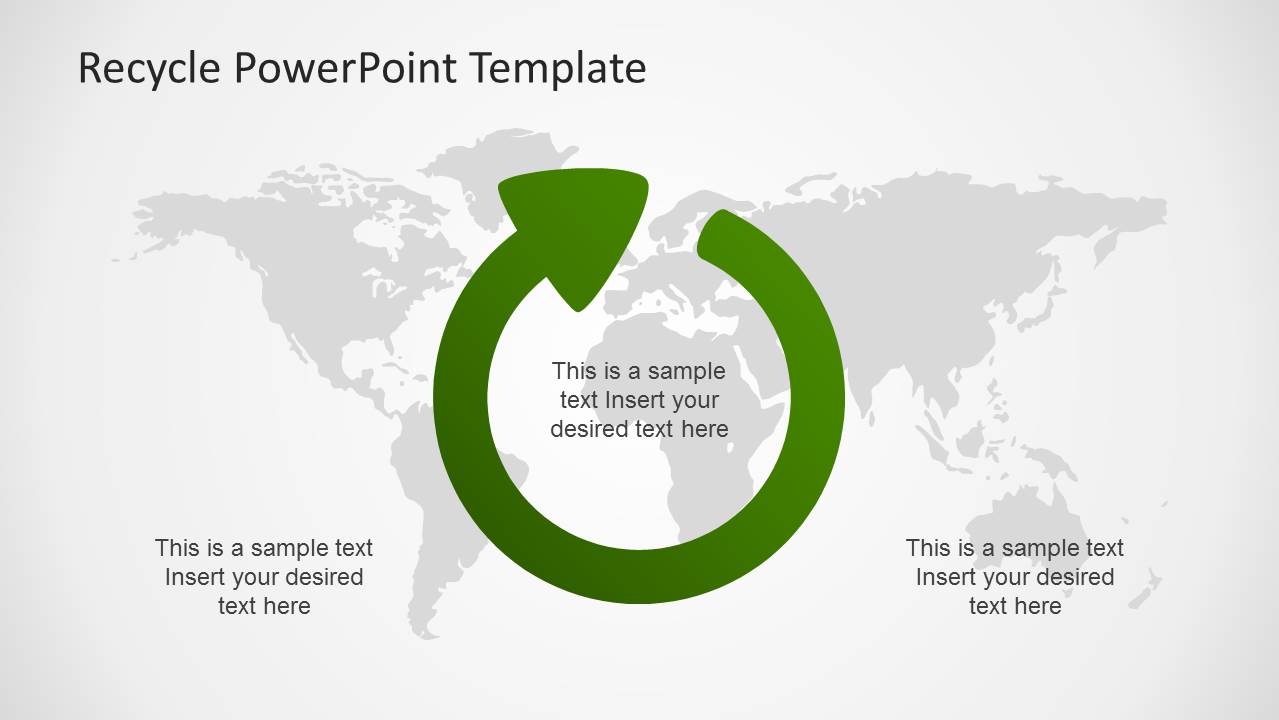 Shown on the PowerPoint slide is a green reload clipart icon for PowerPoint that may be used to feature global efforts to include environmentally-friendly business activities. It may also be used to show the business organization's international branches which aim to help preserve the natural environment.
Found in the slide design is a world map watermark against a gray gradient presentation background. In the middle of the PowerPoint slide is a green reload icon, in the middle of which is a text placeholder. Two other text placeholders found at either side of the PowerPoint graphics can be inserted with descriptions and labels to aid in the clarity of the presentation. All PowerPoint objects are 100% editable to suit the presenter's needs and preferences.
Return to Eco Friendly PowerPoint Template with Recycle Icons.