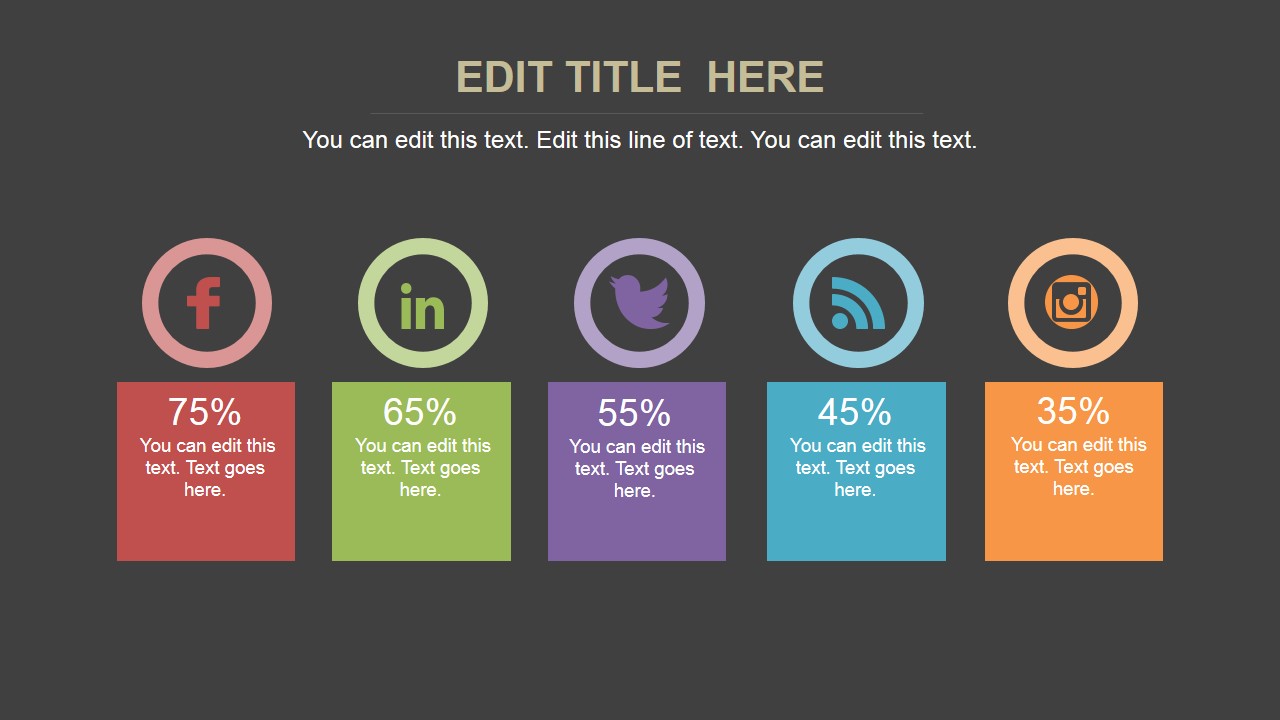 The PowerPoint slide features a social media dashboard KPI slide, which may be used to show the level of market penetration through online advertising in social networking sites. It may also be used to show the degree of impact of commercial advertising to the business organization's sales.
The main highlight of the PowerPoint template are four minimalist icons of popular networking sites. The PowerPoint graphics include icons for Facebook, LinkedIn, Twitter and Instagram, which are colored red, green, violet, blue, and orange. Each icon is enclosed in a thick circular border, and have corresponding rectangular boxes which contain text placeholders where descriptions, labels, and percentages may be inserted. The title and summary of the presentation design may be placed in the text placeholders found at the top of the PowerPoint slide. The PowerPoint objects are 100% editable to suit the presenter's needs and preferences.
Return to Digital Marketing Slide Deck.