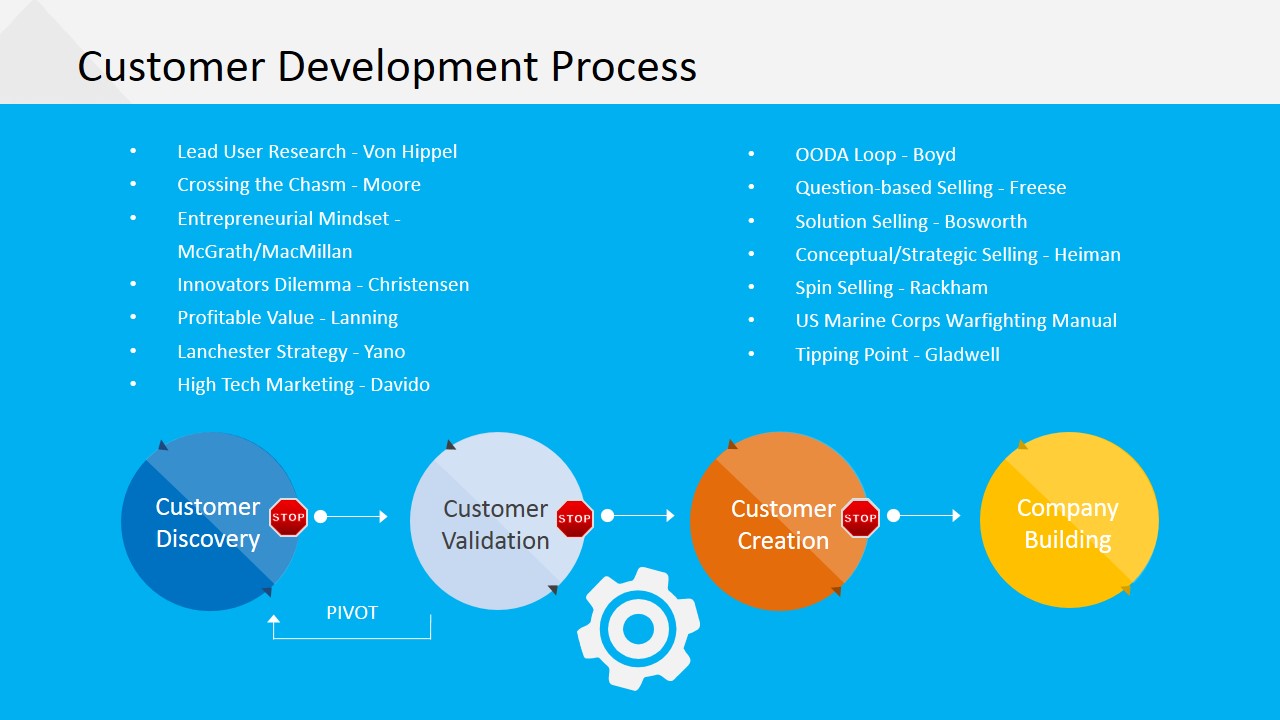 The customer development process diagram describes the for iterative steps (divided in two phases) any startup should follow in order to succeed. The process starts with the Search phase, which contains the customer discovery and customer validation steps. Under this phase, the startup is iteratively building business model hypothesis and validating them against possible customers. Whenever each step finds a viable hypothesis, then stops and moves to the next step. If the next step fails, it pivots backwards and starts again. Once the Search Phase produces a viable business model, the Execution phase start, with its two looping steps, Customer Creation, and Company building. During Customer Creation the startup builds a solid, and profitable customer base, and when the equilibrium point is surpassed, it moves into the company building step in order to evolve into a traditional company.
In the top of the slide, the Customer Development Process origins are listed. Ideal for lecturers or presenter willing to share with the audience the reference on how the process was born.
This slide provides 100% editable PowerPoint shapes that can be customized in any of their properties as color, size and effects.