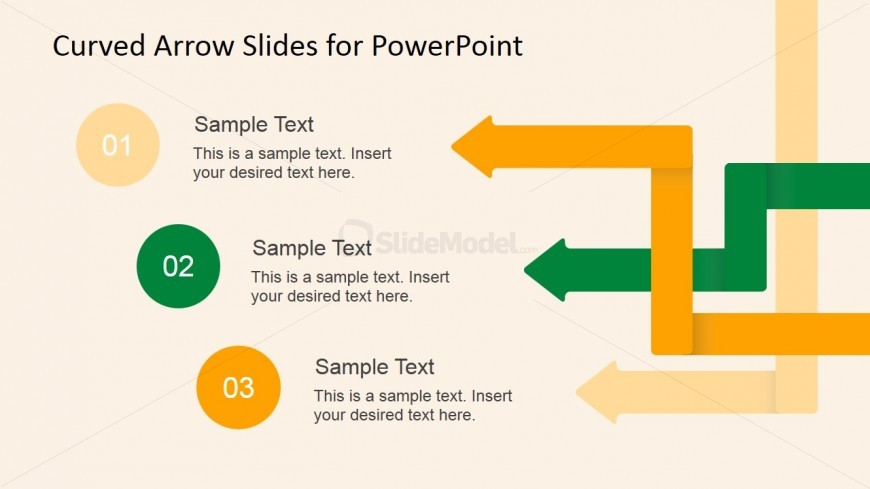 The PowerPoint template contains a presentation for obstacles in a 3-step process. It may be utilized in presentations of steps to circumvent a possible complication in the business process. The PowerPoint slide may also be used to show three objectives to be achieved in a marketing plan, or any business plan.
The slide design features three circular PowerPoint shapes, colored light yellow, green and yellow-orange. Each of the circles contain a white numbered label, from one to three, and have corresponding text placeholders where text labels and descriptions may be inserted. At the right of the Office template are three arrows, colored the same as the PowerPoint shapes. All PowerPoint objects are 100% editable to suit the presenter's needs and preferences.
Return to Curved Arrow Slides for PowerPoint.