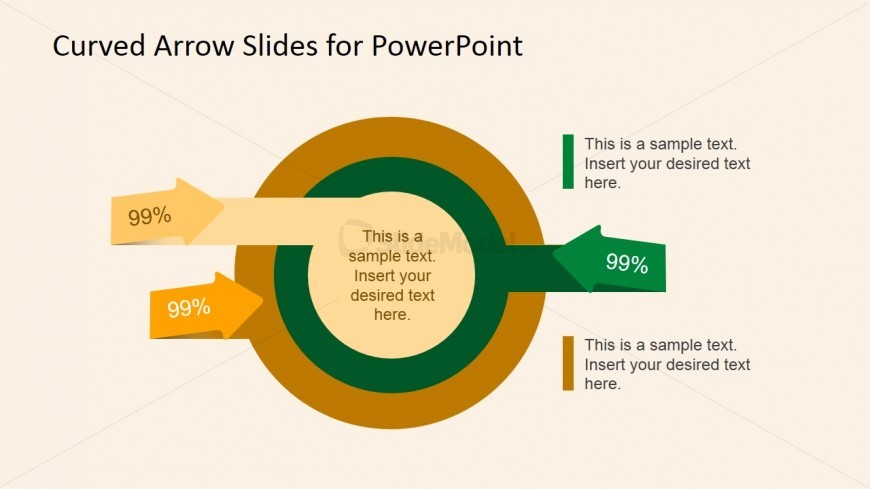 The easy PowerPoint presentation for business may be used to show the statistics relating to a multiple-level business process, in a visually-appealing presentation design. It may also be used to show three elements, with one being a key component of another element. The PowerPoint slide may also be utilized in presentations involving the composition of specific company teams and products.
Featured on the PowerPoint slide are three concentric circles colored yellow, green, and light yellow. The center light yellow circular PowerPoint shape contains text placeholder where a description may be inserted. The descriptions for the other circles may be inserted in the text placeholders found beside similarly-colored rectangular strips. Text placeholders for percentages may be found on each of the three arrows which protrude from the circles. The PowerPoint objects are 100% editable to suit the presenter's needs and preferences.
Return to Curved Arrow Slides for PowerPoint.