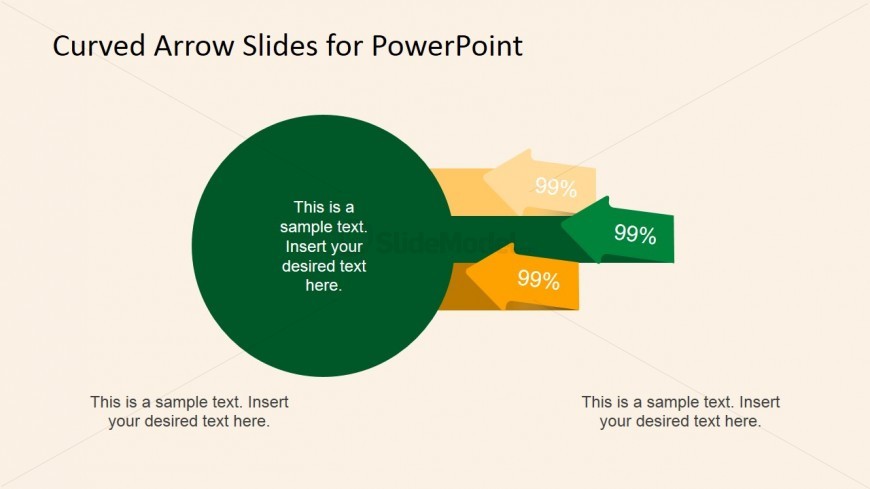 The curve design for core procedure found in the PowerPoint slide may be used as an unconventional method to present stages of completion, and their corresponding percentages, for a specific business procedure. It may be also be used to show three important elements which contribute to the business process.
A green circular PowerPoint shape can be found at the center of the PowerPoint template. Three arrow PowerPoint graphics protrude from the circle, eventually curving inward toward the center. Two text placeholders found at the bottom of the slide design may be inserted with descriptions for the presentation design. A text placeholder at the circle may be inserted with labels and descriptions, while the financial statistics and percentages may be placed in the arrows. All PowerPoint objects are 100% editable to suit the presenter's needs and preferences.
Return to Curved Arrow Slides for PowerPoint.