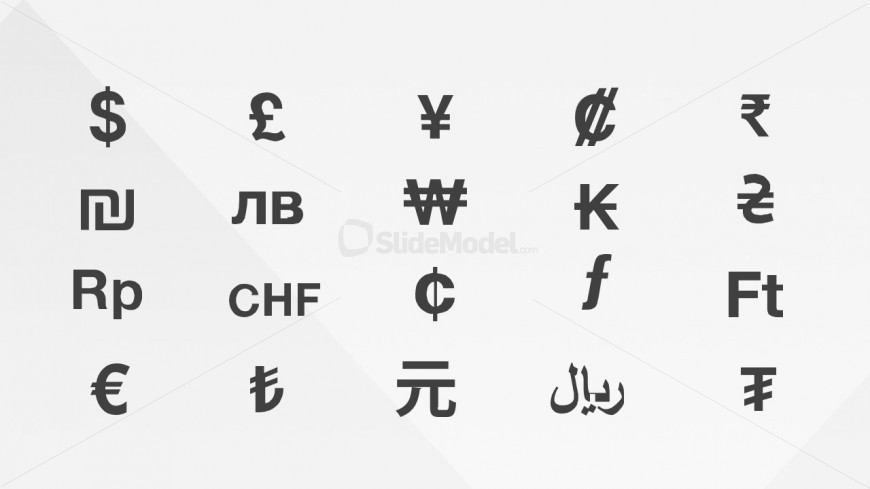 The slide design features a currencies symbols clipart for PowerPoint, which may be used as an introductory slide or as a section header for a presentation involving different international financial markets. It may also be used for business presentations for products which are to be released to the global market.
The PowerPoint slide contains a gray presentation background and currency symbols which are found in black font color. The PowerPoint graphics include symbols for the US dollar, pound, Japanese yen, Costa Rican colon, Indian rupee, Israeli new shekel, Bulgarina lev, Korean won, Lao kip, Ukranian hryvnia, Indonesian rupiah, Swiss franc, centavos, Aruban florin, Hungarian forint, European euro, Turkish lira, Taiwan new dollar, Iranian riyal, and Mongolian togrog. All PowerPoint objects are 100% editable to suit the presenter's needs and preferences.
Return to Currency Symbols PowerPoint Icons.