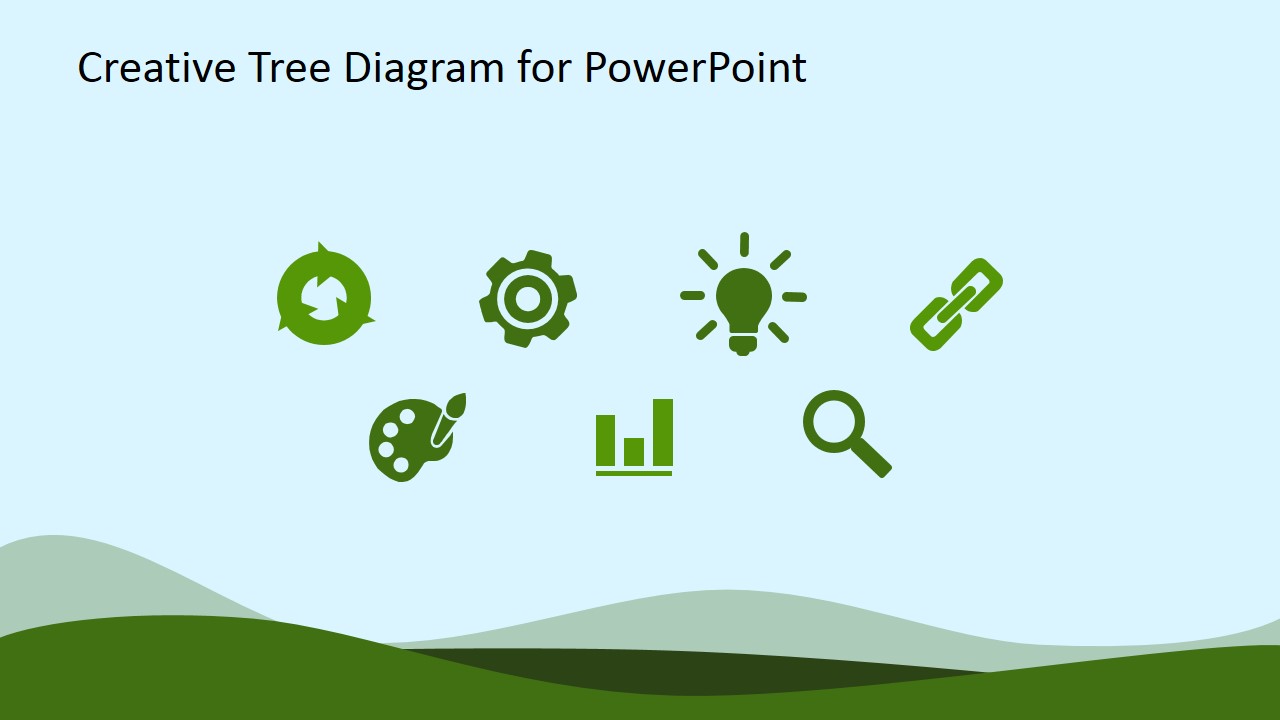 The Office template features eco-friendly flat icons for PowerPoint, which may be used in presentations involving creative alternative solutions for the business organization as they comply with their corporate social responsibilities. It may also be used as an introductory slide to present the different elements involved in the marketing plan.
Shown on the PowerPoint slide are seven minimalist icons colored in shades of green. The PowerPoint graphics include a recycling logo, a gear, a lightbulb, chains, a paint palette, a bar chart, and a magnifying glass. The presentation background is a green mountain landscape. The PowerPoint objects are 100% customizable to suit the presenter's needs and preferences.
Return to Creative Tree Diagram PowerPoint Template.