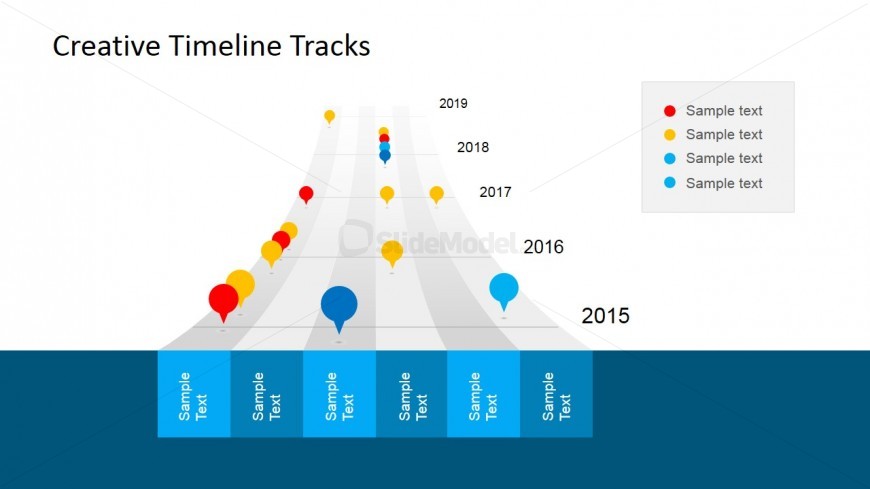 Found on the slide design is a timeline tracks and bubble clipart for PowerPoint, which may be utilized in business proposals that consider a series of marketing events and activities across a five-year time period. The PowerPoint template may be used to show the progression of these events, and the period in which they are to occur.
The main feature of the PowerPoint slide is a gray-and-white roadmap design, which is divided into six segments. Below the roadmap are six text boxes, colored cyan, and blue, with text placeholders where labels for each period in the year may be inserted, such as in periods of two months each. On the roadmap itself are several balloon pin PowerPoint graphics, colored red, yellow, blue, and cyan. The legend for the balloon pins may be found at the upper right side of the presentation design. All PowerPoint objects are 100% customizable to suit the presenter's needs and preferences.
Return to Creative Timeline Tracks PowerPoint Template.