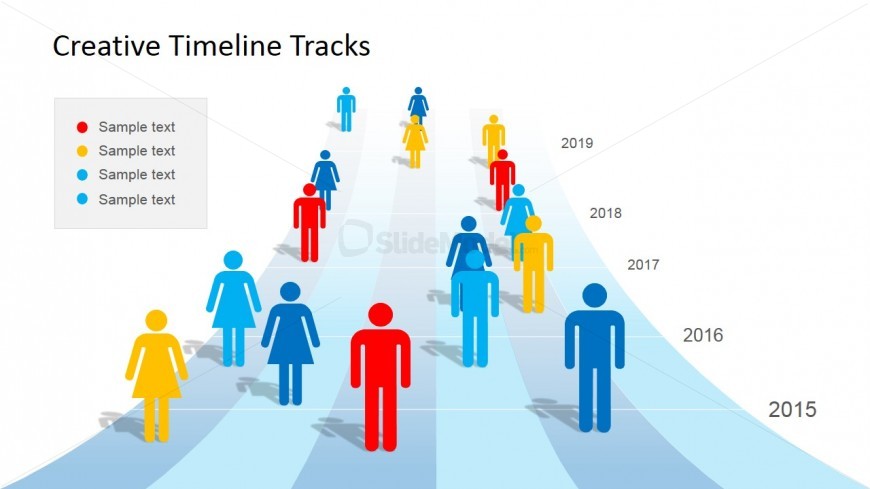 Featured on the Office template is a people and timeline clipart for PowerPoint which may be used to show the progression of events of a business organization. It may be utilized in presentations involving long-term marketing plans which aim for different focus groups.
These focus groups may be represented by the people-shaped PowerPoint graphics found on the roadmap diagram on the slide design. The roadmap is colored in blue and cyan, while the other graphics are colored red, yellow, blue, and cyan. The roadmap is divided vertically into periods of two months and horizontally by years. Labels may be placed in the text placeholder found in the legend on the upper left corner of the PowerPoint template. All PowerPoint objects are 100% editable to suit the presenter's needs and preferences.
Return to Creative Timeline Tracks PowerPoint Template.