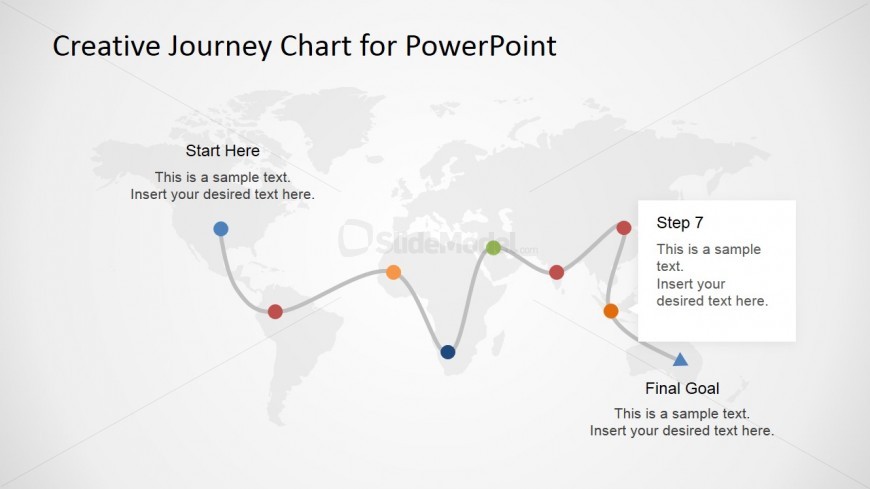 The presentation design contains a PowerPoint template for a trip, which may be used to present the itinerary of a marketing team as they carry through an international publicity and advertising trip, in different global locations.
The presentation background is a light gray world map, with eight destinations marked by a small circular PowerPoint shape. The circles are connected by gray curving lines, starting from the United States, to South America, to Africa, to Asia, before ending in Australia, where a label marked "Final Goal" may be found. The location marked in the United States is labeled "Start Here", along with a text placeholder where further descriptions may be added. A white text box labeled "Step 7" can be found at the seventh marker placed in China on the map. This may be inserted with information regarding the seventh leg of the trip. All PowerPoint objects are 100% customizable to suit the presenter's needs and preferences.
Return to Creative Journey Chart for PowerPoint.