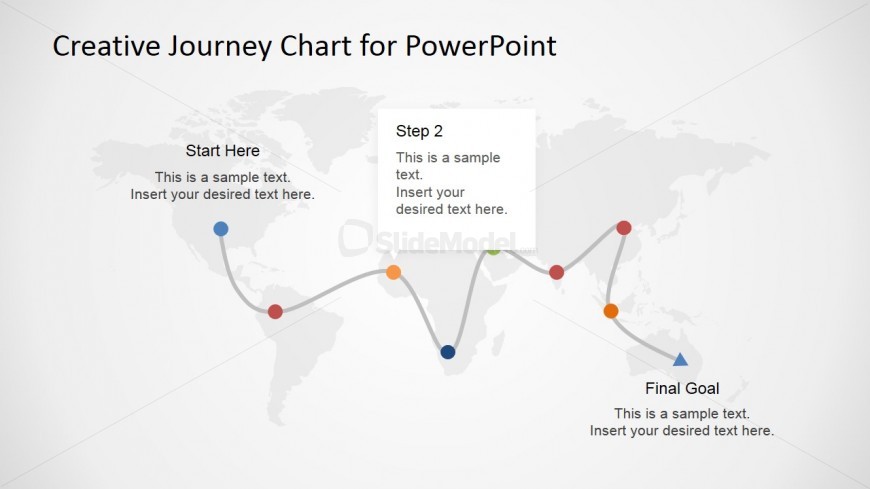 Shown on the slide design is a PowerPoint presentation on how to get cheap airline tickets, which may be highlighted by the routes shown on the PowerPoint slide. It may also be used to show the legs of an international business trip, going from the United States, to South America, to Africa, Asia, and Australia.
The PowerPoint template has a world map presentation background shown in gray. Small circular PowerPoint shapes can be found indicating each international destination. Text placeholders, which include the label "Start Here" and "Final Goal", can be found at the beginning and the end of the locations, which are connected by a curving gray line. A white text box can be found at the center of the PowerPoint slide, containing a text placeholder labeled "Step 2". This may be inserted with additional information related to the second procedure in a progression of steps. The PowerPoint objects are 100% customizable to suit the presenter's needs and preferences.
Return to Creative Journey Chart for PowerPoint.