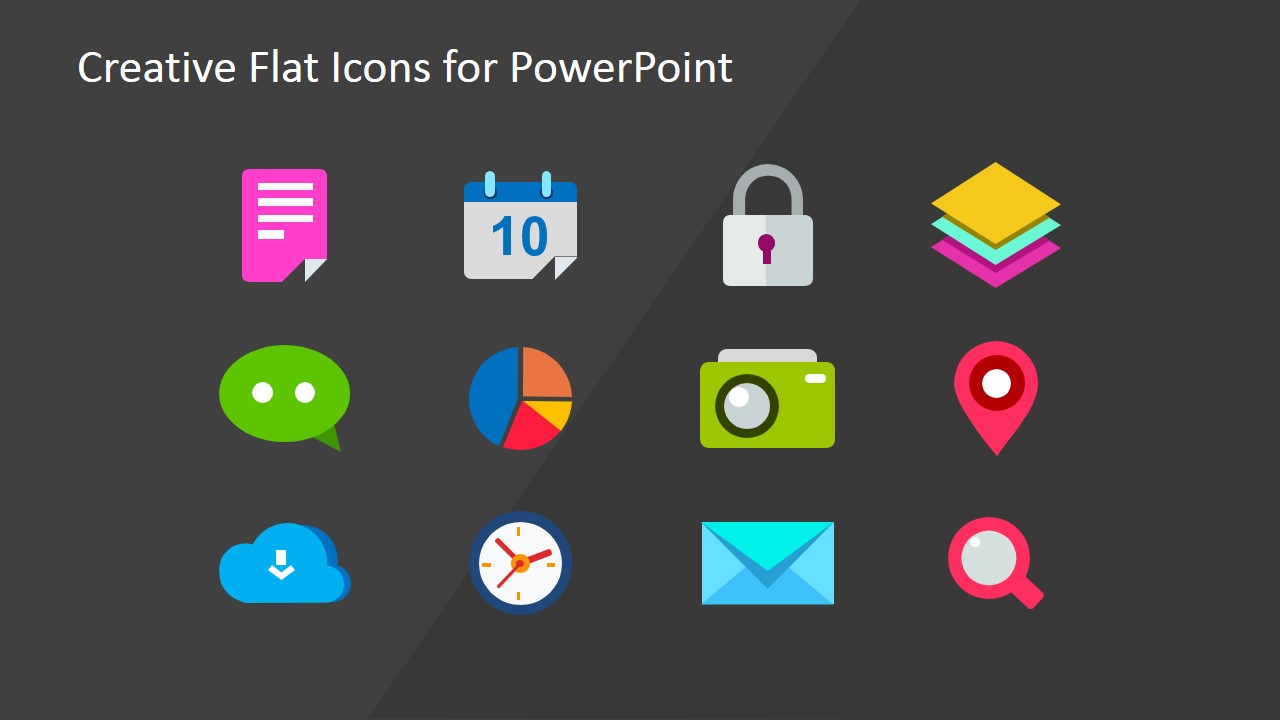 The Office template contains Fun Business Symbol for PowerPoint. The bright color of the icons are ideal for bringing attention to the different elements of the presentation. The icons can be copied and pasted to other areas of the PowerPoint presentation to provide context and color to the content slides.
Featured on the PowerPoint slide are minimalist icons for a document, a calendar, a lock, stack of paper, messaging, pie chart, camera, GPS, Cloud, clock, mail and magnifying glass. They are neatly organized in a three by four grid against a dark presentation background. All PowerPoint objects are 100% editable and can be edited to suit the presenter's needs and preferences.
Return to Creative Business Flat Icons for PowerPoint.