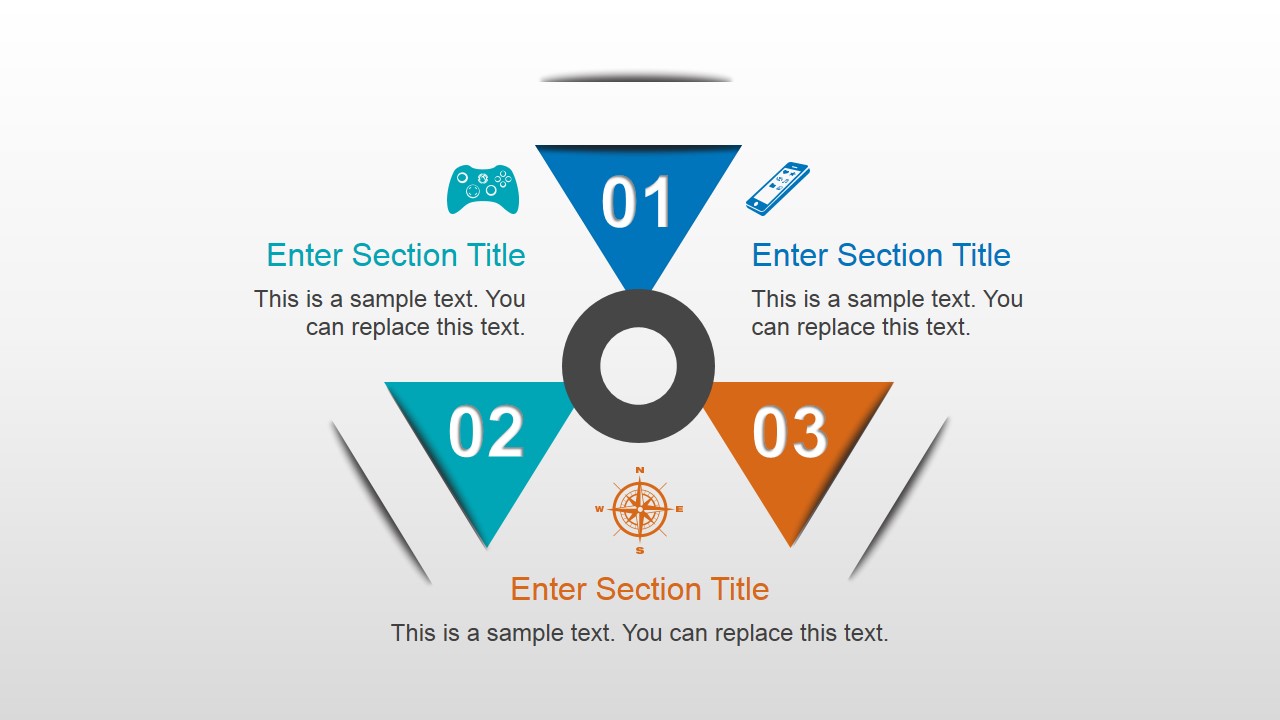 A triangles circular diagram design for PowerPoint may be found on this slide design. It may be used to show three important elements which the presenter's wishes to emphasize in a marketing presentation to a business organization.
At the center of the PowerPoint slide is a circular PowerPoint shape with a thick border, from which come three triangular shapes, colored blue, orange, and cyan. Each triangle contains a number, one, two, or three, which is in white. The triangles also have corresponding icons, such as a smartphone, a compass, and a handheld game controller, and text placeholders, one of which, the same color as the triangle, may be inserted with the label, while the other may be used for the description of the element. The PowerPoint objects may be modified to suit the presenter's needs as they are 100% editable.
Return to Colorful 3D Diagrams PowerPoint Template.