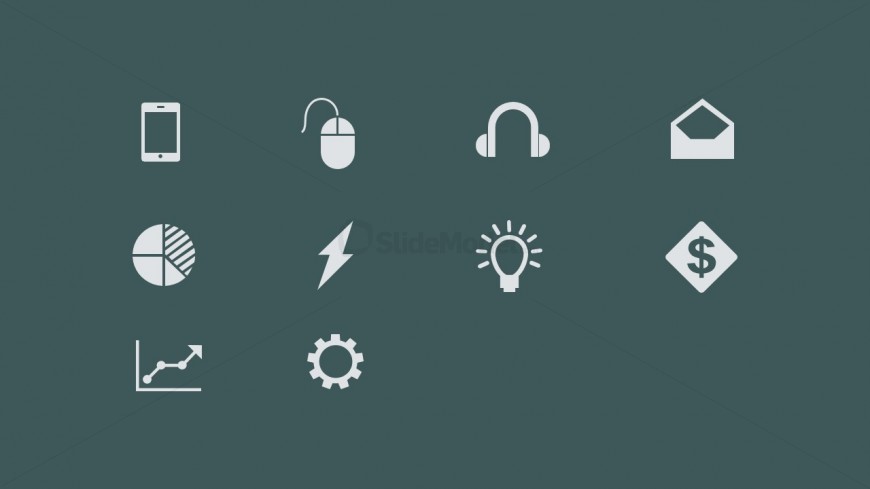 The slide design contains clean icons for PowerPoint with clipart which may be used as an introductory slide for a presentation involving marketing plans that focus on technological advancements. It may also be used as a standby slide in certain business presentations which include company information.
The presentation background is a dark gray, with light-colored icons. These PowerPoint graphics include a tablet, a computer mouse, headphones, mail, a pie chart, a lightning bolt, a lightbulb, a dollar sign, a line chart, and a gear. All PowerPoint objects are 100% customizable to suit the presenter's needs and preferences.
Return to Clean Professional Vertical Layout for PowerPoint (Green).