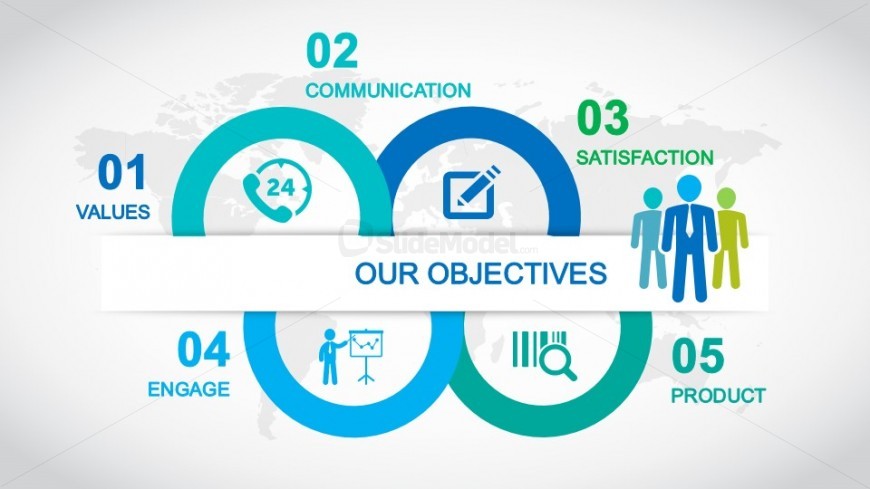 The Office template contains a goals and objectives slide design for PowerPoint which may be utilized in the presentation of marketing and business plans with five major objectives. This specific PowerPoint slide may be used as an overview slide so as to give the audience a better understanding of the main goals so other projects may be made to meet them.
The PowerPoint design features a ribbon which spans the width of the slide design. Found on this ribbon is a PowerPoint graphic of three office workers highlighted in cyan, blue, and yellow green. The ribbon also contains a text placeholder labeled "our objectives". Four semi-circles are to be found connected to the ribbon. These PowerPoint shapes have different colors which range different shades of blue and cyan, and have corresponding labels, such as numbers from one to five and words such as "values", "communication," and "satisfaction." These also contain generic icons such as a phone and a barcode. In the presentation background is a watermark of the world map, indicating that this PowerPoint template is most suitable for use in international, or global, operations. All PowerPoint objects are 100% customizable to suit the presenter's needs and preferences.
Return to Business Idea Presentation Template for PowerPoint.