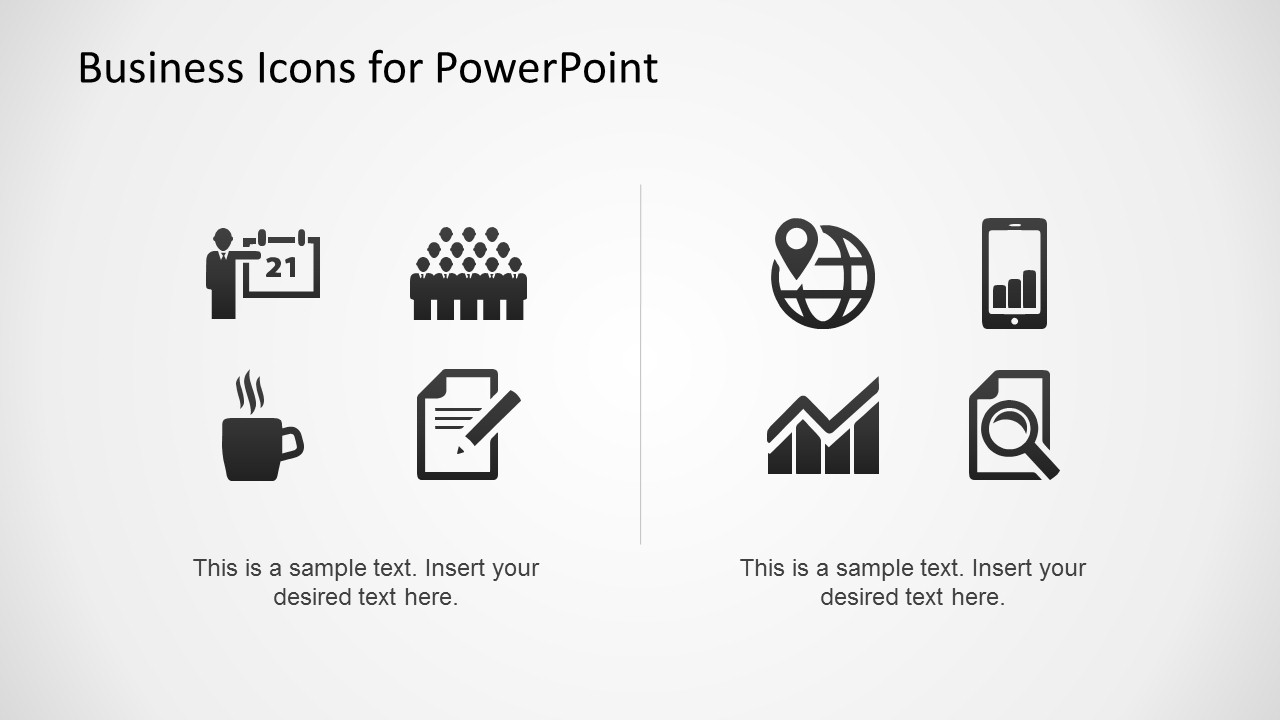 Found on this slide design is a collection of business icons for PowerPoint which may be used as an introductory slide to business presentation, or as a source slide for PowerPoint graphics which may be used in succeeding PowerPoint slides.
The PowerPoint template has a gray radial gradient presentation background, with the icons shown in black. The icons include generic symbols for a presenter, a group of people, a cup of coffee, a document, a globe, a smart phone, and a bar graph. Two text placeholders may be found at bottom of each set of 4 icons, where descriptions and titles may be inserted for clarity of presentation. All PowerPoint objects are 100% customizable to suit the presenter's needs and preferences.
Return to Business Icons for PowerPoint.