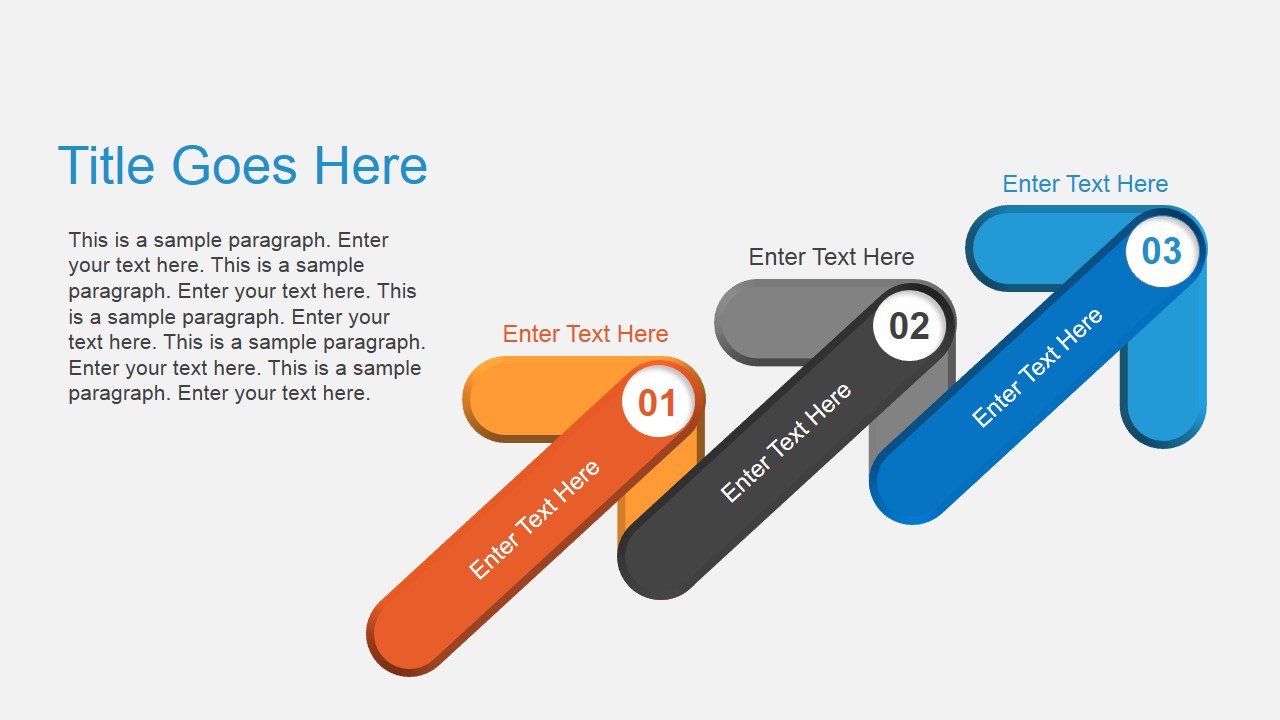 The Office template contains a three-animated-arrows PowerPoint slide which may be used to show a three-step plan for a business procedure or marketing plan. Each arrow is in 3D and contains a number from one to three, as well as a text placeholder where labels for each step may be inserted. The arrows are also colored differently from the others, orange, black, and blue.
Additional information for each step may be placed in the text placeholders found at the top of each arrow, while a summary for the entire presentation design may be inserted in the text placeholder found at the left side of the PowerPoint slide, which is headed by a text placeholder with bright blue text. All PowerPoint objects are 100% editable to suit the presenter's needs and preferences. Alternatively, if you want to create an arrow in PowerPoint, you can read our article on how to make a curved arrow in PowerPoint to learn more.
Return to Animated Flat Diagrams PowerPoint Template.